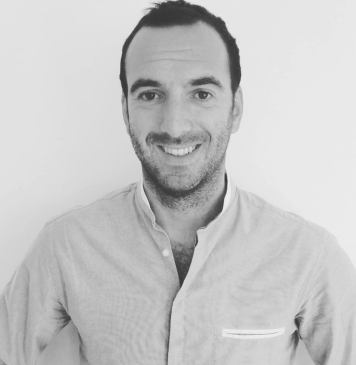 Cryptocurrency Market sentiment:
Psychology surrounding cryptocurrencies is one of the main drivers of market volatility. In traditional markets there are academic studies demonstrating a correlation between social sentiment and stock price [Bollen et al., J Comp Sci 2011].
In much younger and more volatile cryptomarkets, the sentiment around cryptos is even more important. Some studies confirmed strong correlations between news or social sentiment and market prices, such as:
- Risks and Returns of Cryptocurrency, (Yale, August 2018)
- Cryptocurrency Price Prediction Using News and Social Media Sentiment (Stanford, Nov 2017),

Cryptocurrencies — being worldly currencies without legislative or regulatory framework — have communities of grass roots followers that take to online social media and niche news sites. It's by following these cryptocurrency developers, traders, influencers, and journalists that everyday crypto enthusiasts get their updates. These communities both propagate news and sentiment quickly, in addition to creating a culture — sometimes by way of memes — around their cryptocurrency.
When cryptocurrencies gain in popularity, the demand of the general public increases sharply, creating a price surge. To tie in some aforementioned culture, we can even talk about FOMOing (Fear Of Missing Out) into these price surges. For some, the fear of missing out on the current sentiment presents a unique opportunity leading to a sort of euphoria.

During the opposite and equally steep price declines, the Bitcoin community has immortalized a 2013 post from bitcointalk.org claiming "I AM HODLING", an intended typo to reflect the opinion of keeping your bitcoins during price drops. Overall, the crypto market sentiment is like a shockwave that reacts to series of positive or negative news, compounding on initial polarity until a change in the tides.

Cryptocurrency Market Regulation:
Announcements and rumors about governments regulating cryptocurrency markets is another common factor that influences price volatility. Popular topics arising in 2018 are the narratives: "China is banning Bitcoin" and "Bitcoin ETF denied." While the former is seemingly untrue, both are examples of government regulation in the cryptocurrency space. While a single government does not have the power to regulate a worldwide and distributed network which powers many cryptocurrencies, the regulation announcements themselves often effect prices. For example, Bitcoin price dipped when South Korea announced its intention to ban cryptocurrency trading. However, when Korean officials announced that they wanted to make crypto trading more transparent but not close the exchanges, the prices strongly rebounded. We see here that regulation is very closely tied to market sentiment and social influence.
Most cryptocurrency experts agree on one point: the need for regulation. Whether regulation comes about in the form of classifying ICOs (Initial Coin Offerings) as securities (applicable in the USA), allowing a crypto ETF, or enforcing "know your customer" laws for all crypto exchanges, this process would mean, in the end, governments acknowledge cryptocurrencies as an official new monetary standard.
Cryptocurrency Valuation:
A cryptocurrency's valuation is closely tied to 3 properties of money; as a means of exchange, a store of value, and unit of account.
Means of exchange is an important point for cryptocurrencies.
When a large company announces accepting cryptocurrencies, or a certain cryptocurrency increases its reach through release on an exchange, prices are more volatile in the short term. However, volatility compromises crypto's use as a means of exchange, limiting the number of companies that accept them.
When we consider that a non-negligible amount of cryptocurrency transactions are to exchanges for buy and sell orders, the number of possible transactions used as a means of exchange — in remittance markets, for example — drops. Some people in the crypto space value cryptocurrency by the market that a particular cryptocurrency can disrupt. If there is a ~$500 billion remittance market opportunity for cryptocurrency, capturing 10% of that market implies a value of ~$50 billion from remittances alone
We are not yet at a point where cryptocurrency achieves widespread use as a means of exchange, so the reason for most people buying cryptocurrencies is as a store of value. Cryptocurrency is constantly described and likened to digital gold, the comparison being that we use gold to store value, but not to transact daily.
Finally, unit of account does not directly influence the valuation, but rather gives us the metrics to calculate total valuation. These metrics include coin economics such as how many total coins exist. While we do our best to model the value of cryptocurrencies, the most simple and straightforward way to think about cryptoassets is that they are worth whatever somebody is willing to pay for them.
Cryptocurrencies are volatile currencies due to market manipulation from whales, social sentiment, market regulation, and disparate views on crypto valuation. This is why it is strategic for a crypto trader to get activity and sentiment insights about their favorite cryptocurrencies to better anticipate market shifts.
-
Hey, we've just released our cryptocurrency data analytics platform, try out Predicoin now!
Latest News
Pierre Alexandre
05/22/2019

EOS is currently one of the largest crypto assets platform to build and deploy decentralized application (DApps). O...

Pierre Alexandre
05/21/2019

Litecoin continues to remain as one of the most the popular choice for investors among the altcoin market. The cryp...

Pierre Alexandre
05/18/2019

After months of work building the platform, gathering feedback and learning from our beloved users and partners, we...
We had the pleasure to talk with Daniel Jeffries, a successful engineer, blogger, podcaster and Science Fiction wri...

Pierre Alexandre
05/21/2019

Here are the complete details of Bitcoin's last week performance, the headwinds causing volatility, the marke...

Pierre Alexandre
05/16/2019

Just when Bitcoin has been calling the shots in the crypto market rally, its immediate competitor and the world&rsq...