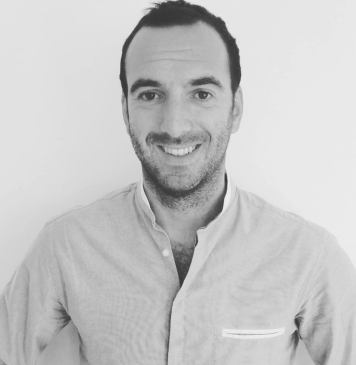 The Tron Foundation has just announced partnering with Tether
We are making big steps to achieve decentralized finance with @Tether_to. #TRON will soon have its own stablecoin! This will benefit our entire ecosystem and make it easier for institutions to access the TRON blockchain👏🏼 $TRX $BTT https://t.co/8mGcypBf9J

— Justin Sun (@justinsuntron) March 4, 2019
TRON launches TronGrid 2.0
Tron Foundation has been working tirelessly over the past few months to ensure that developers would be able to create dApps on the Tron blockchain. TronGrid has been an essential component of the network, and it has now been upgraded to TronGrid 2.0, a day after the Tron mainnet was updated to version 3.5.
TronGrid provides operational full nodes across the globe and APIs into the Tron blockchain, which makes it easier for developers to create dApps on the network. It is an attractive feature since it saves developers the stress of running a full node. TronGrid 2.0 as an improved version of the function drastically reduces the query events response time to milliseconds. The consistency level in TronGrid 2.0 is higher, and it is now available to more developers all over the world. According to Yue Fang, Product Manager at TRON, the improved performances, and features available on TronGrid has made it the preferred interaction method on the blockchain.
The upgrade of TronGrid 2.0 will significantly reduce the response time needed to query events. This is an important feature for #developers and #DApps. Shoutout to our dev tool team! 😎 https://t.co/6dZylfnpBD

— Justin Sun (@justinsuntron) March 1, 2019
The release of TronGrid 2.0 caused some excitements amongst the Tron community, with CEO Justin CEO tweeting that the reduction in response time for query events is an essential feature for dApp developers.
Sun expecting to reach 1 billion users on Tron
Justin Sun, the CEO of Tron and BitTorrent recently revealed that he is currently working on a plan to bring 1 billion BitTorrent ecosystem users into the TRON and BTT collaboration. This would be achieved by securing more partnerships.
We will announce a plan to bring 1 billion #BitTorrent ecosystem users into #TRON and #BTT world with more partership support! $TRX #TRX $BTT

— Justin Sun (@justinsuntron) March 1, 2019
The crypto community, however, doubts if Justin Sun would be able to populate the Tron ecosystem with such a large number of people. At the moment, BitTorrent has 100 million users, which is just a fraction of what they aim to achieve.
Sure. 1 billion BitTorrent users (while we have just around 4 billion internet users worldwide). Cool story brah! How about bringing ants into Tron? Estimated global number between 1 and 10 quadrillion. https://t.co/LZqvtbiG0c

— Django Biꜩ 🌮 (@djangobits) March 1, 2019
Sun is yet to reveal how Tron and BitTorrent will achieve those figures, but the crypto community would be waiting eagerly for their upcoming announcements. Is Tron planning to partner with WeChat?
I have given this much thought. How is 1 billion users possible?

I don't think the answer is Facebook as we know TRON knows that needs replacing.
Nor Apple. because Apple only works with Apple.

No, I think these numbers hint at WeChat, which coincidentally has 1billion users. https://t.co/9fo2favoYz

— CryptoDuck (@MikeNerdUK) March 4, 2019
Tron now rated second best public blockchain by the Chinese government
The Center for Information and Industry Development (CCID) in China released its latest public blockchain rankings last month, with Tron now rated as the second-best public cryptocurrency blockchain. A total of 35 projects were captured in the most recent ratings, and the researchers were impressed by Tron, which rose to second place ahead of Ethereum and behind EOS.
The CCID reports show that Tron is amongst the leading blockchains in terms of creativity and applicability, implying that the efficiency level of the network has massively increased since the mainnet went live last year.
China's Center for Information and Industry Development (CCID) has released a new updated #crypto ranking.#Tron makes its debut at #2 spot, ahead of $ETH, $BTC, $XLM & more.

Even governments are starting to take notice of the storm that's brewing 👀☁️⚡️☁️$TRX #TRX pic.twitter.com/74fSTRF8tD

— TRX Colony (@TronColony) February 28, 2019
Tron sees an increase in the number of wallets following hardfork
The Tron blockchain underwent a hardfork late last month with the aim of providing users enhanced security and other features such as multi-sig wallets. The process created an excitement within the community, with the developers announcing a significant increase in the number of new wallets created following the hardfork. Tron now has close to 2 million registered wallets:
#TRON witnessing massive growth in new accounts over the past 2 days, adding a record 77,105 new wallets on Feb 27-28

This puts the total number of accounts on the TRON blockchain at 1,978,032

We're less than 22,000 accounts away from 2 million #TRX wallets#IAmDecentralized🖖🏽 pic.twitter.com/UuYcQCWGfj

— Misha Lederman (@mishalederman) March 1, 2019
Explore our data analytics and sentiment indicators for TRX on Predicoin.com
Latest News
Pierre Alexandre
05/22/2019

EOS is currently one of the largest crypto assets platform to build and deploy decentralized application (DApps). O...

Pierre Alexandre
05/21/2019

Litecoin continues to remain as one of the most the popular choice for investors among the altcoin market. The cryp...

Pierre Alexandre
05/18/2019

After months of work building the platform, gathering feedback and learning from our beloved users and partners, we...
We had the pleasure to talk with Daniel Jeffries, a successful engineer, blogger, podcaster and Science Fiction wri...

Pierre Alexandre
05/21/2019

Here are the complete details of Bitcoin's last week performance, the headwinds causing volatility, the marke...

Pierre Alexandre
05/16/2019

Just when Bitcoin has been calling the shots in the crypto market rally, its immediate competitor and the world&rsq...