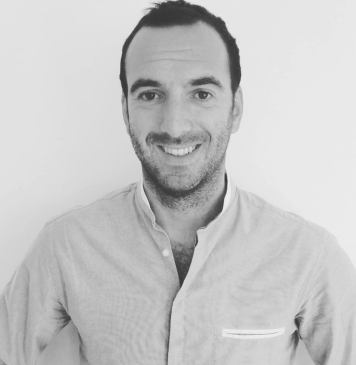 Cryptocurrency exchange Binance has been recently on the news for positive reasons, but the same cannot be said for another platform, Coinbase, which has been embroiled in a scandal over the past few days. Binance Coin has been experiencing a surge in price over the past few days despite the general cryptocurrency market recording losses.
bnb - unreal 🚀 pic.twitter.com/sLCZs5B7Qp

— K🌱m (@Kim_McVicar) March 5, 2019
BNB surges as crypto market bleeds red
Someone forgot to tell #BNB we in a bear market. @cz_binance @binance pic.twitter.com/xXWkPBTc9K

— Alwin 🐳 (@Cnboxer) March 5, 2019
The general cryptocurrency market has lost over $5 billion over the past 48 hours, with leading cryptocurrencies such as Bitcoin, Ethereum, XPR, and others all trading in the red zone. However, Binance Coin (BNB), the cryptocurrency of the world's leading crypto exchange, is up by 16% during that same period. BNB started the year with a market cap of $800 million but has surged by over 120% to reach a market cap of $1.8 billion. The recent surge has seen it surpass Stellar (XLM) and Tron (TRX) to become the eight largest digital currency in terms of market cap.
I know I am bullish and biased AF on $BNB....but with all this #deletecoinbase stuff going on ....a thought occurs to me...see chart attached for text....just one man's thoughts/opinion and theory.......I will update this chart tomorrow night...file it under: Coincidence or not? pic.twitter.com/TPfzjPOs2S

— HODL_Report! (@HODL_Report) March 5, 2019
The recent surge in price follows the launch of Binance's decentralized exchange, with the crypto exchange currently increasing its efforts to boost adoption of the new platform. Binance CEO Changpeng Zhao announced on Friday that they would be rewarding BNB tokens worth $100,000 for those who take part in their testnet trading contest.
Binance users that hold at least one BNB coin in their account are considered eligible to take part in this contest. Each binance account can register up to 20 Binance Chain addresses, with each address to receive 200 virtual BNB coins to be used as starting funds for the testnet competition.
Zhao in a recent AMA session pointed out that the BNB token currently has more use cases that most of the other cryptocurrencies. He explained that they would continue to expand the Binance ecosystem as time goes on and this would increase the use cases of the BNB token.
I guess many people still don't know our strategies, regarding Launchpad, @Binance_DEX, etc. And once they learned...

Need to do more video livestreams.

— CZ Binance (@cz_binance) March 5, 2019
Coinbase's Neutrino execs sell customer info to third parties
While Binance is currently making positive news, another crypto exchange, Coinbase, has been on the news for negative reasons. The San Francisco-based crypto exchange recently purchased Neutrino, a blockchain intelligence platform.
However, it was discovered that the executives of Neutrino were selling customer information to third parties. Coinbase's Head of Marketing, Christine Sandler, in a recent interview with Cheddar admitted that they knew that the company's co-founders were previously working at Hacking Team. However, Coinbase does not approve of such action and is currently working to bring everything under control and protect their customer data. Coinbase is now letting go of staff working under Neutrino as co-founder Brian Armstrong admitted that they didn't carry out adequate research in their bid to expand Coinbase's services.
The truth is, @Coinbase's behavior boils down to the evils of shitcoinery. They chose Neutrino, despit being evil, because they were the coinalytics company that supported the most blockchains and tokens. THAT is the aspect that Brian found superior to other coinalytics options. https://t.co/41yOO4xhtJ

— John Carvalho (@BitcoinErrorLog) March 5, 2019
I now wonder if the Fired Neutrino hacking team were the ones responsible for the reasoning behind Coinbase acquiring Neutrino. And now because of the uproar they fired them (The ones that Had the talent) so back to basic and wasted money. Some heads are going to have to roll. 😂

— Joel A. Bosh (@wizrig) March 5, 2019
Interesting that the #DeleteCoinbase movement directly impacted a Coinbase business decision. The power of social media? https://t.co/YzYhgBYjNr

— Crypto Bobby (@crypto_bobby) March 5, 2019
A very interesting Twitter thread we recommend you to read:
A thread on why Coinbase firing former Hacking Team team members isn't good enough.

(Ref: https://t.co/ouu2TkhkXh)#DeleteCoinbase

— John Light (@lightcoin) March 5, 2019
Coinbase tried to buy Neutrino so as to move away from current providers that were selling client data. However, with the current #deletecoinbase movement on social media, the cryptocurrency exchange could continue to lose clients over the next days.
Will Binance Coin reach 16,000 before the end of March?#crypto #BNB $BNB #trading #forecast #Binance #BTC

— 📊Predicoin📈 (@predicoin) March 5, 2019
Latest News
Pierre Alexandre
05/22/2019

EOS is currently one of the largest crypto assets platform to build and deploy decentralized application (DApps). O...

Pierre Alexandre
05/21/2019

Litecoin continues to remain as one of the most the popular choice for investors among the altcoin market. The cryp...

Pierre Alexandre
05/18/2019

After months of work building the platform, gathering feedback and learning from our beloved users and partners, we...
We had the pleasure to talk with Daniel Jeffries, a successful engineer, blogger, podcaster and Science Fiction wri...

Pierre Alexandre
05/21/2019

Here are the complete details of Bitcoin's last week performance, the headwinds causing volatility, the marke...

Pierre Alexandre
05/16/2019

Just when Bitcoin has been calling the shots in the crypto market rally, its immediate competitor and the world&rsq...