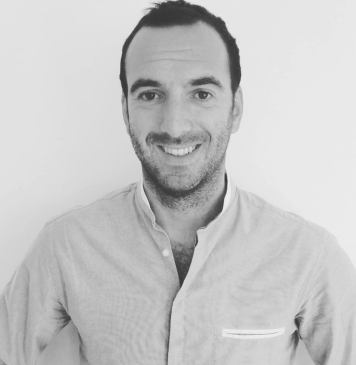 As the new year kicked in with a Bitcoin price range evolving around $3,800, all the crypto ecosystem and trading community is wondering how will perform Bitcoin, the "King" of crypto, this year.
As we are getting used with some very volatile activity on the Bitcoin and crypto markets, it's very difficult to accurately forecast the price. In fact, nobody knows!
But from a macro point of view, it's interesting to hear some experts debating about the "fair" price of Bitcoin, with the main question being if the bottom bas been reached and what could be a "normal" price for Bitcoin.
We have collected some video of cryptocurrency investors and experts sharing their predictions Bitcoin price in 2019.
First video is from CNBC which has compiled a serie of crypto experts predictions for 2019:
Thomas Lee, Fundstrat Global Advisors Managing partner
Mohamed El-Rian , Allianz Chief Economic advisor
Mark Yusko, Morgan Creek Capital Management Founder and CEO
Jeremy Allaire Circle CEO and co-founder
Brian Kelly BKMC LLC Founder and CEO
Spencer Bogart, Blockchain Capital Partner
Asifff Hirji, Coinbase, President and COO
Anthony Pompliano, Morgan Creek Digital Founder and Partner
Mitch Steves RBC Capital Markets, Equity Research Analyst
The crypto craze ended 2018 with a whimper — Here's what nine experts say to expect in 2019 from CNBC.
Michel Novogratz, a famous Bitcoin forecaster from Galaxy Digital, shared during an interview in December 2018 that he was believing in a price range between $3,000 and $6,000.
Even if Michel is famous for his Bitcoin forecasts, he explained that his company sent an email to their clients informing them they won't give more price advise.
"We are tired of people asking us about target prices".
"Because of the inherent volatility in crypto, we will cease to provide any timeframes for the realization of fair value."
Sonny Singh, Bitpay chief commercial officer, was interviewed after Mid- November 2018 Bitcoin crash, and was still bullish on Bitcoin for 2019:
Latest News
Pierre-Alexandre
06/25/2019

Recent developments taking place in and around the Ethereum ecosystem show that ETH is all poised to trigger an upw...

Pierre-Alexandre
06/24/2019

Giving over 18% returns to its investors in the last week, Bitcoin has attained its new 2019-high crossing $11,000 ...

Pierre-Alexandre
06/20/2019

Several crypto experts and analysts have said that Bitcoin is poised to scale new and unprecedented heights once it...
Pierre-Alexandre
06/24/2019

Omenics tracks trends and virality around cryptocurrencies. We analyze market data, news and social content to help...

Pierre-Alexandre
06/21/2019

Omenics, a cryptocurrency data analytics platform, trends and virality around cryptocurrencies. The social media sc...

Pierre-Alexandre
06/19/2019

Omenics tracks trends and virality around cryptocurrencies. Our buzz metric is a compound indicator of multiple dat...