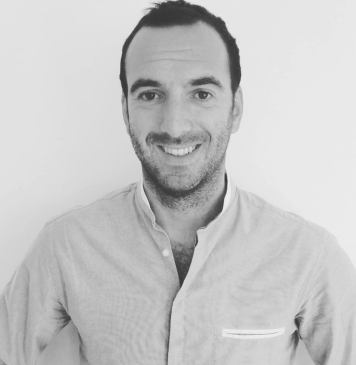 The world's largest cryptocurrency Bitcoin (BTC) is on fire delivering its best weekly performance, so far, in 2019. The Bitcoin bulls dominated the market as Bitcoin gained, at press time, over 36% in the last seven days.
Bitcoin went all the way from $4130 April 1st to hitting today its 2019-high of $8320 (+101% growth in 42 days). As we can see in the price chart, BTC shows gradual gains up to Friday, May 10, followed by some heavy fireworks over the weekend.
In the last three days, BTC gained over 10% while currently settling above $8000 levels. At the press time, Bitcoin is trading for $8200 with a market cap of $143 billion. With is last week's gains, Bitcoin now dominates nearly 60% of the overall cryptocurrency market cap.
Let's have a look at the shift in the market sentiment over the entire week as Bitcoin market news highs.
Bitcoin Market Analysis Using Omenics' Sentscore
The Omenics Sentscore for Bitcoin shows that the market sentiment for the cryptocurrency has remained "positive" for the entire week. Bitcoin Sentscore graph oscillates in the "positive" range between 6-7.5:
However, we can see that there's some drop in the Sentscore on Wednesday, May 8. This drop came just at a time when hackers stole 7000 BTC tokens from the Binance crypto exchange amounting to a whopping $40 million.
Besides, the Binance founder also spoke about the possibility of re-org for the Bitcoin blockchain network. This sparked a huge debate in the crypto community as any step towards transaction-reversal would majorly jeopardize the core ethos of decentralization of the Bitcoin network.
We can see that with the Binance hack, there's a major drop in the Binance Coin (BNB) Social Sentscore in the "negative" region below 4. However, the graph show some recovery in the last days:
The good thing is that despite this drop, the Sentscore manages to stay in the "positive" region and has quickly changed its direction in an upward surge.
As we can see, after breaking previous 2019 high of 7.2, Bitcoin Sentscore is roaring high an all set to enter the "very positive" region above 7.5, thereby indicating a very bullish trend:
The buzz indicator closely follows the BTC price charts as Bitcoin turns a hot topic of discussion in the crypto community. The is now in the "more content than usual" zone, at 6.4/10, breaking its previous 2019 high of 6.1/10 on April 6th:
Also, for a majority of the week, the technical chart remains in the "very positive" region between 7.5-10 indicating an extremely bullish technical trend for Bitcoin.
Some Interesting Insights From BTC Community
Last day BTC rally has set Crypto twitter on fire. Traders, analysts and other prominent personalities from the crypto space are talking about it.
Josh Rager, a crypto trader and investor, identified similar chart patterns between the last bear market pullback and this one. Rager suggests adding more BTC at this point.
$BTC - 3D chart Super Guppy

Amazing similarity between the last bear market prior to uptrend

Bitcoin had a similar parabolic push out of accumulation, followed by a pullback and uptrend

Watching for a potential pullback where I'll add more to the stack pic.twitter.com/JABErMhlMq

— Josh Rager 📈 (@Josh_Rager) May 12, 2019
Anthony Pompliano, the co-founder and partner at Morgan Creek Digital said that this is the accumulation time for BTC enthusiasts.
Bitcoin is up almost 100% in 2019.

Don't get distracted though.

This is a game of accumulation.

How many of the 21M Bitcoin will you own?

— Pomp 🌪 (@APompliano) May 12, 2019
The ongoing U.S.-China trade war and the possibility of another recession draws a debate whether Bitcoin could be good investing alternative.
Bitcoin started moving parabolic after Trade War was announced
Seen theories that due to Trump's Trade War with China
the Chinese instituitions decided to scale heavily in bitcoin to hedge against usd in preparation to dump US Treasuries
Imagine the demand and price increase 😲 pic.twitter.com/3EynL0QdTJ

— Crypto₿irb (@crypto_birb) May 14, 2019
Usually when yield curves invert, a recession follows (see https://t.co/n16xq5Bc1o with timeframe "max"), so a recession is likely very near. And yes I think FED/ECB/BOJ will go for eternal QE/negative interest rates .. which is a mayor bitcoin buying argument imo: BTC = QE hedge

— planB (@100trillionUSD) May 1, 2019
In a period where:
—political tensions escalate between US and China,
—global equity markets fall sharply
—VIX largest spike in many months
—global yield curves flatten/invert#bitcoin has RISEN and >$6,000

Crypto showing its value as an uncorrelated asset.

— Thomas Lee (@fundstrat) May 9, 2019
Institutional adoption for Bitcoin is on a rise indicating the possibility of a huge influx of liquidity in the coming times.
We asked: what do institutions really think about #digitalassets? https://t.co/3Lq5h5ITbT

— Fidelity Digital Assets (@DigitalAssets) May 2, 2019
In an interview with Fox Business, venture capitalist Tim Draper predicts Bitcoin to touch $250,000 by 2023, and grabbing 5% of the global financial market.
Bitcoin tops $8,000@APompliano makes the case to @kevinolearytv on why he is bullish on Bitcoin pic.twitter.com/irQHUybfC6

— Squawk Box (@SquawkCNBC) May 14, 2019
Bitcoin in mainstream media:

2011 - "it's a bubble"
2012 - "it's a bubble"
2013 - "it's a bubble"
2014 - "it's a bubble"
2015 - "it's a bubble"
2016 - "it's a bubble"
2017 - "it's a bubble"
2018 - "it's a bubble"
2019 - "it's a bubble"

.... 🙃🙄

— Dan Hedl (@danheld) May 14, 2019
If you think the price of #bitcoin is going to 100k+ over the next few years, it doesn't really matter if you buy at 3k, 4k, 5k, 6k or 7k

Just don't be the guy who thinks that and doesn't buy at all, instead waiting for the *perfect* entry.

— Nick Cote (@mBTCPizpie) May 14, 2019
In a weeks time $BTC went up by $3000 dollars. 🙈

What makes you think, $200,000 per Bitcoin isn't possible?

Some of the famous personalities are betting on that number.

— Faisal Sohail 🏝️🤘 (@oddgems) May 14, 2019
What an insane run 📉#bitcoin's price created a full vertical parabola, a 150% from increase in valuation from the bottom.

What do you think will happen next? pic.twitter.com/xDi0vj1Ay1

— Crypto Freak Network 🌐 (@CFN_network) May 14, 2019
Imagine being in the Crypto space and not bullish long term. If this $BTC target is not hit I will perform/do whatever the highest voted comment is below. Join me in the millionaires club and together we will dine on the moon. Don't miss the Bitcoin rocket!🚀👨‍🚀💸📈#BTC #Bitcoin pic.twitter.com/f5EpRo0wKv

— Daniel📈 (@ChartChampions) May 13, 2019
If you told me I would be posting a chart with monthly targets of $8,500, $9,250, and $10,300 just a week or two ago--when the last monthly candle closed at $5,270--I would have for sure said you were nuts. Yet, here we are. Monthly candle-body / wick targets inside.#BTC pic.twitter.com/9pD51yspCB

— Frenchy's Crypto Charts (@FrenchysCrypto) May 13, 2019
Latest News
Pierre-Alexandre
06/25/2019

Recent developments taking place in and around the Ethereum ecosystem show that ETH is all poised to trigger an upw...

Pierre-Alexandre
06/24/2019

Giving over 18% returns to its investors in the last week, Bitcoin has attained its new 2019-high crossing $11,000 ...

Pierre-Alexandre
06/20/2019

Several crypto experts and analysts have said that Bitcoin is poised to scale new and unprecedented heights once it...
Pierre-Alexandre
06/24/2019

Omenics tracks trends and virality around cryptocurrencies. We analyze market data, news and social content to help...

Pierre-Alexandre
06/21/2019

Omenics, a cryptocurrency data analytics platform, trends and virality around cryptocurrencies. The social media sc...

Pierre-Alexandre
06/19/2019

Omenics tracks trends and virality around cryptocurrencies. Our buzz metric is a compound indicator of multiple dat...