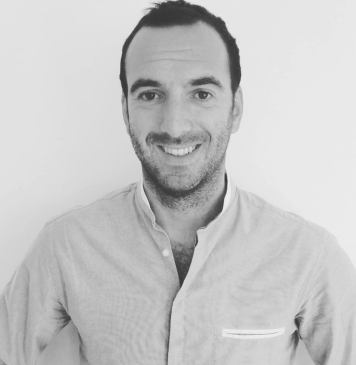 Amidst sharp correction in the middle of the week, Bitcoin has managed to recover the lost ground surging back above $8700 levels.
Summary
Overall Market View
Top Recent News
Bitcoin Market Analysis Using Omenics' Sentscore
All eyes of the crypto community are on Bitcoin (BTC) which has been on a massive price surge since April 2019. However, last week between May 26 - June 2 has remained mostly neutral with Bitcoin currently trading around the $8700 levels. At press time, the Bitcoin market cap currently stands at $151 billion with daily trading volumes going above $17 billion.
Looking to Bitcoin's weekly price chart, we can see a sharp fall on May 30 from over $8850 levels to dropping close to $8200 levels. Some technical analysts called Bitcoin's earlier price surge above $8800 levels as a FOMO reaction:
Was today's correction enough to shake the monkeys (FOMO buyers) from the trees? pic.twitter.com/O4pH6BmwJB

— Peter Brandt (@PeterLBrandt) 30 May 2019
However, Bitcoin has managed to achieve steady gains post this fall while moving above $8700 levels again to close the week on a neutral note. The Bitcoin recovery points the world's largest cryptocurrency eyeing for its immediate target of $9000 ahead.
Top Recent News
The developments taking place in Bitcoin's Lightning Network continue to interest new players to try the tech. A Japanese bar dubbed Awabar Fukouka is

teaming up

with local lightning startup Nayuta to try the payment system and allow customers to pay in Bitcoin for soft drinks and sparkling wine.
Bitcoin attains a further mainstream push as tech giant Microsoft adds the world's largest cryptocurrency as a "currency" option to its spreadsheet Excel program.

New currency options in Microsoft excel pic.twitter.com/nqjUcKGqzL

— Dennis Parker⚡️ (@Xentagz) May 27, 2019
Microsoft has been closely observing the developments in the blockchain and crypto space and make smart moves in this sector. Recently, the tech giant

announced

a decentralized identity system dubbed as the

Identity Overlay Network

(ION) atop the Bitcoin blockchain. Besides, Microsoft is also a major investor in Bakkt's Bitcoin-based futures platform.
The trade war situation is exacerbating between the two economic heavyweights - the U.S. and China - which indicates that Bitcoin could possibly make a quick surge in the coming days. Moreover, with the constantly falling Chinese Yuan price, local investors are moving to external crypto exchanges to purchase Bitcoins.

Researchers have recently proposed a new

protocol

Register (Free) or Sign In to read the second half of this article.

OR
Latest News
Pierre-Alexandre
06/25/2019

Recent developments taking place in and around the Ethereum ecosystem show that ETH is all poised to trigger an upw...

Pierre-Alexandre
06/24/2019

Giving over 18% returns to its investors in the last week, Bitcoin has attained its new 2019-high crossing $11,000 ...

Pierre-Alexandre
06/20/2019

Several crypto experts and analysts have said that Bitcoin is poised to scale new and unprecedented heights once it...
Pierre-Alexandre
06/24/2019

Omenics tracks trends and virality around cryptocurrencies. We analyze market data, news and social content to help...

Pierre-Alexandre
06/21/2019

Omenics, a cryptocurrency data analytics platform, trends and virality around cryptocurrencies. The social media sc...

Pierre-Alexandre
06/19/2019

Omenics tracks trends and virality around cryptocurrencies. Our buzz metric is a compound indicator of multiple dat...