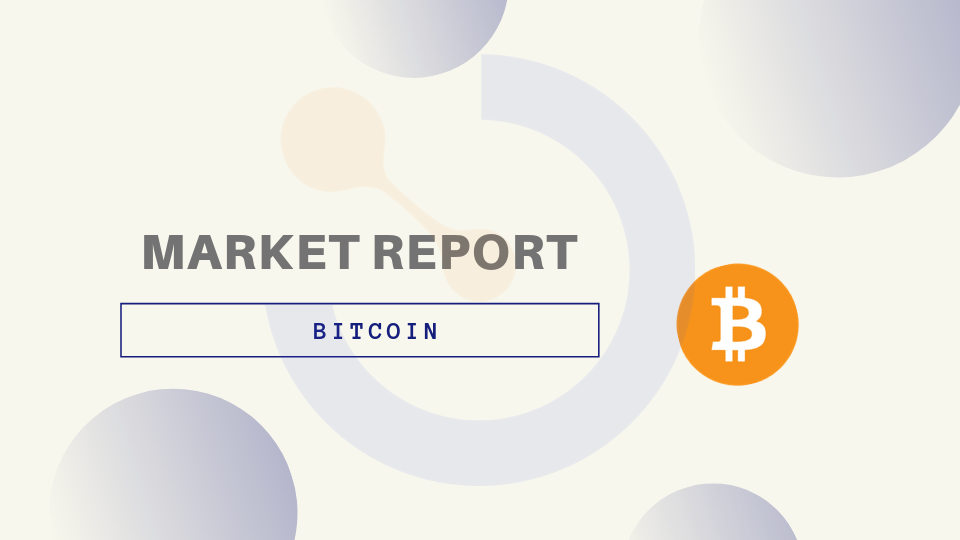 Bitcoin's bull run ended last week as bears struck heavily over the incumbent bulls.
Bitcoin price movement
Top Recent News
Bitcoin Market Report Using Omenics' Sentscore
1. Bitcoin price movement
After a massive bull run during the first three weeks of June 2019, Bitcoin's price rally finally comes to a halt last week. Earlier last week, Bitcoin (BTC) price climbed from over $10,900 to all the way making in 2019-high of $13,786.
However, post that, the bulls gave up the race to the bears as Bitcoin entered a massive correction. The selling pressure went to its peak on Thursday, June 27, and Bitcoin lost $3000 odd levels in just within 24 hours.
Post that, as the graph shows, Bitcoin price remains mostly volatile and by the end of the week on June 30, the world's largest cryptocurrency manages to consolidate its position around $11,000. This leaves Bitcoin with a weekly gain of just 1.52% as per our data on Omenics.
At the press time, Bitcoin is trading at a price of $10,968 with a market cap of $194.7 billion. Over the last week, Bitcoin has lost nearly $50 billion market cap. However, it still continues to dominate over 60% of the overall cryptocurrency market cap.
2. Bitcoin Top Recent News
The massive Bitcoin price swings over the last few days are backed by large value transactions taking place. On Sunday, June 30, Bitcoin transactions reporter 'Bitcoin Block Bot'

reported

25 Bitcoin transactions in block 583,139 worth a massive sum of $6 billion.





AMB Crypto has

reported

all the transactions taking place between different wallet addresses on June 30. This massive sums of transactions could possibly be the reason that Bitcoin has lost over 7% in the last 24 hours.





However, the good news over the last week was that America's regulatory marketplace - Commodity Futures Trading Commission (CFTC) -

cleared

LedgerX to offer physically settled Bitcoin Futures contracts.

CFTC has been taking its time to approve the "physically-settled" Bitcoin Futures by ensuring that the provider has robust custody solutions. A number of financial players like ICE's Bakkt, ErisX and others plan to enter this market very soon.



There's no doubt that in the last three months investors demand for Bitcoin has grown considerably. Thus, to meet this demand, the infrastructure around it is also growing at the same speed. According to CoinATMRadar, the total number of Bitcoin ATMs across the globe has

crossed

5000 last week.



The Bitcoin ATMs are distributed over 90 countries and allow users to buy/sell Bitcoins. The month of June itself has seen over 150 Bitcoin ATM installations with an average of over 5 per day.




In a recent interview with BlockTV, Binance's Chief Strategy Officer - Gin Chao - said that there's still a lot of steam left in Bitcoin and it could surge $50,000 to $100,000 range. Chao states that his reason to be bullish is that there could be a "turning point" in crypto adoption. He adds that this would lead to cherry picking of quality digital assets and ultimately a boom to Bitcoin.

#WEEKINREVIEW: "If you look at historical patterns you are probably looking at new highs at least for bitcoin in the $50,000-100,000 range." - Gin Chao, @Binance Strategy Officer. Check out the full interview at: https://t.co/9EOuzS6ktu pic.twitter.com/lvnU0GntaE

— BLOCKTV (@BLOCKTVnews) June 30, 2019
Below are some of the interesting tweets for Bitcoin:



Assets under management:

BlackRock $6.44 trillion
Vanguard $5.30 trillion
Charles Schwab $3.36 trillion
JPMorgan $2.077 trillion

Bitcoin Network $0.20 trillion

Thinking you are "too late" may be the biggest mistake of your life.

— Rhythm (@Rhythmtrader) June 30, 2019
Bitcoin's hashrate is now at 69,000,000,000,000,000,000 hashes every second.

Hashrate is up 2x since Dec 2018 lows, and over 10x since Jun 2017. pic.twitter.com/1fdLnH5mtq

— Kevin Rooke (@kerooke) June 30, 2019
One person, a HUGE bitcoin whale, just closed $220m of bitcoin shorts on bitfinex. What does he know that we do not?

Think, a huge whale, closed his shorts. We. Are. Going. To. The. Fucking. Moon. $BTC #Bitcoin #Crypto #BTCMarkets #Trading #Forex #Bitconnect

— Crypto Loomdart (@loomdart) June 30, 2019
3. Bitcoin Market Report Using Omenics' Sentscore
The Omenics' Sentscore chart shows that with the Bitcoin price correction, the overall market sentiment was heading downwards. However, the Sentscore chart still remains in the "positive" region between 6-7.5:
The news sentiment indicator is also showing downward momentum but remains in the "positive" region:
The social sentiment indicator oscillates in the "neutral" region between 4-6:
After an early week rise, the buzz for Bitcoin crashed again from the "positive" to the "neutral" zone, showing a lower interest from the crowd:
The technical chart for Bitcoin has also turned out weak. However, it still remains in the "bullish" region:
---