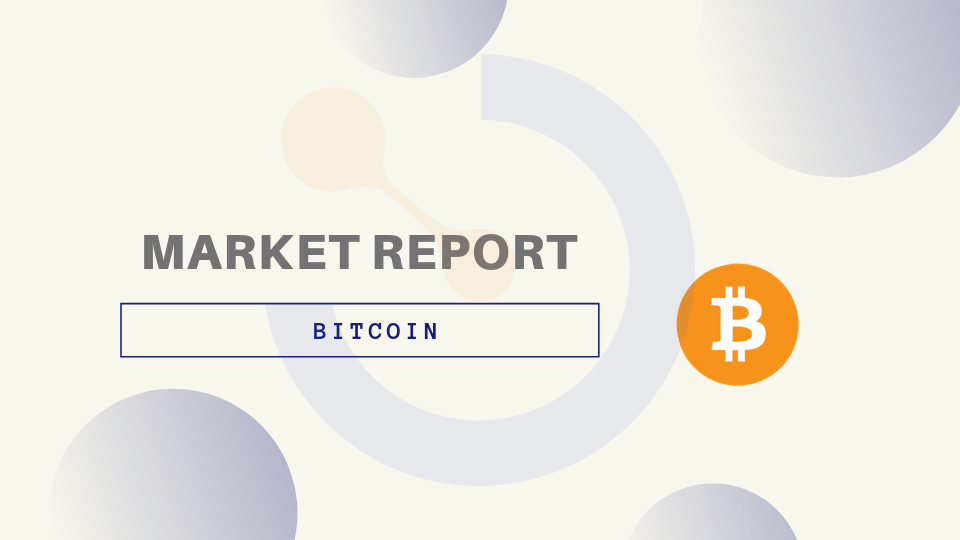 Bitcoin is back on an upward trajectory after undergoing some correction in the last week of June.
New wave starting for #Bitcoin pic.twitter.com/N0tgYoyQmp

— Crypto Rand (@crypto_rand) July 8, 2019
After entering some correction in the last week of June, Bitcoin is back on the upward momentum in the first week of July 2019, surging by nearly 11% over the last week:
On July 1, Bitcoin was trading close to $10,600 levels as it ends the week on July 7 at around $11,500 levels. At press time, Bitcoin is trading around $11,800 with a market cap of $211 billion. As on date Bitcoin dominates over 62% of the overall cryptocurrency market.
As per the Bitcoin price weekly chart by Omenics, Bitcoin showed price swing between its weekly low of $9818 to its last week highly of $11,953. It shows that the Bitcoin price movement was bound in the $2000 range.
Over the last week, there have been some new and interesting developments around Bitcoin in the crypto industry.
Top Recent Bitcoin News
In a tweet last week on July 5, Morgan Creek Digital founder Anthony Pompliano exposed Bitcoin hater Peter Schiff saying that he himself holds a few Bitcoin tokens. Pompliano and Schiff entered an argument, wherein the latter admitted on holding some Bitcoins.
The vocal Bitcoin hater @PeterSchiff recently admitted that he actually does own some Bitcoin.

Never listen to what they say, always watch what they do with their money!

— Pomp 🌪 (@APompliano) July 5, 2019
However, responding to Pompliano, Peter Schiff said that he has only $100 worth of BTC tokens which were gifted to him. But later he also went to admit that he holds a small quantity of Bitcoin Cash and Ethereum as well.
I own about $100 worth. It was a gift.

— Peter Schiff (@PeterSchiff) July 5, 2019
Bitcoin (BTC) price had surged to a massive $76,000 USD last week on the peer-to-peer crypto exchange LocalBitcoins Zimbabwe. The massive spike in the BTC price in Zimbabwe is due to the country's ailing economy and massive inflation which is worsening every single day.



To protect their hard-earned savings, Zimbabweans are putting their money in the crypto market, especially Bitcoin. With the recent government decision to ban the use of USD in the Zimbabwean economy, the demand for Bitcoin has further skyrocketed.



Replace "USD" in this story with "Bitcoin" and you get a glimpse into the future of not just Zimbabwe, but every country on earth. They're right to reject these measures wholesale. Money is a service that should be provided exclusively by the market, and never by the State. https://t.co/20t0I2bPno

— Beautyon (@Beautyon_) June 26, 2019
As per the data from

blockchain.com

, the Bitcoin hash rate reached its all-time high on Sunday, July 7, going to 65.87 EH/s. Hash rate is the number of mathematical calculations that any given network can perform every second.



Hash rate is a very important metric for miners. A higher hash rate drastically improves the chances of solving mathematical problems and receiving the block rewards.




Based on the historical trends, a new research from SFXO suggests that Bitcoin price rallies during the holiday seasons like Thanksgiving and Christmas. The SFXO research team notes that the holiday season triggers a FOMO that results into BTC price rally.



As a result, the research team

predicts

that Bitcoin price can rally ahead this year based on the past trends.



The CME Group registered a record surge for Bitcoin Futures and client sign-ups on its platform. The open interest for the CME Bitcoin Futures contracts reached a massive 6069 contracts in June 2019.
CME Bitcoin futures reached a record $1.7B in notional value traded on June 26, surpassing the previous record by more than 30%. The surge in volume also set a new open interest record of 6,069 contracts as institutional interest continues to build. $BTC https://t.co/WqXSPX0raR pic.twitter.com/HjGKb9a0ah

— CMEGroup (@CMEGroup) June 28, 2019
Bitcoin Weekly Performance Using Omenics' Sentscore
The Omenics' Sentscore graph shows that the overall Bitcoin sentiment has been on the rise over the last week. The Sentscore graph oscillates in the "positive" region between 6-7.5 indicating a positive / bullish market sentiment for Bitcoin:
The news sentiment indicator graph moves back and further between the "neutral" and the "positive" regions. Currently, the news sentiment indicator is positive above 6:
The social sentiment indicator graph shows a positive movement moving from the "negative" region to now into the "neutral" zone:
The buzz for Bitcoin shows a major downfall moving from the "neutral" zone to now into the "less content than usual" zone:
After an early correction, the technical shows an upward movement and is currently into the "positive" region between 6-7.5 showing a "bullish" momentum for Bitcoin:
---