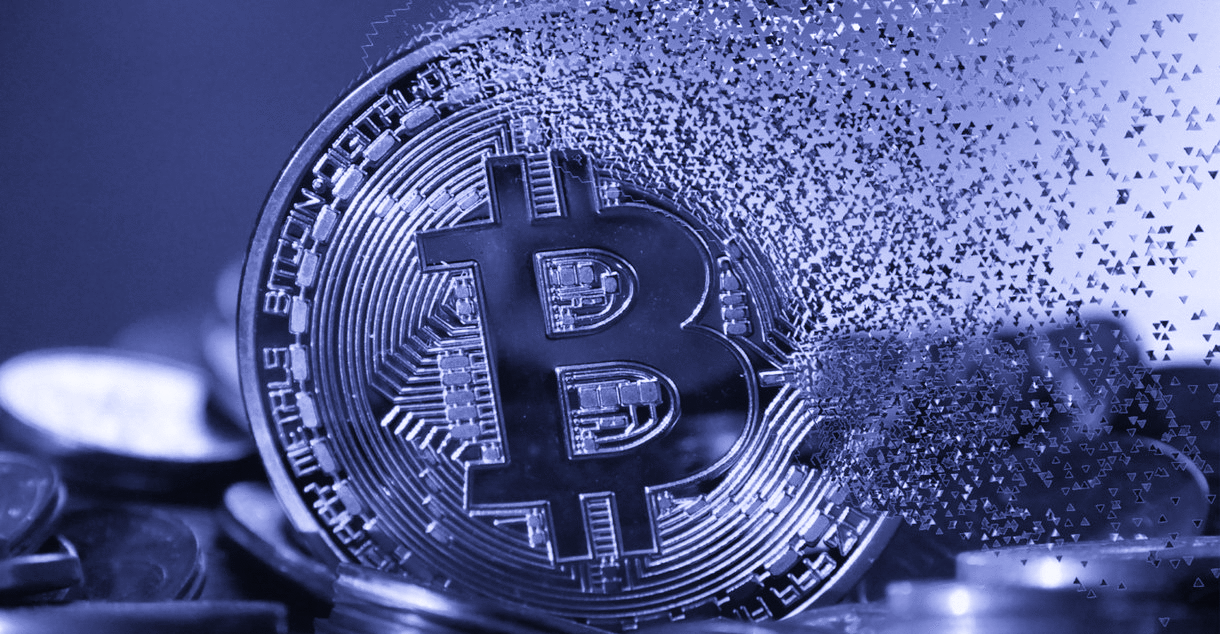 A study carried out by Bitwise shows that roughly 95 percent of Bitcoin's trading volume is fake, insisting that the market is smaller and more regulated than it looks.
1/ New Research from us @BitwiseInvest.

As part of 226 slides presented to the SEC on our ETF filing, we did a first-of-its-kind analysis of *order book data* from all 81 exchanges reporting >$1M in BTC volume on CMC.

TLDR: 95% of reported volume is fake but LOTS of good news! pic.twitter.com/TuXLlDCRyP

— Bitwise (@BitwiseInvest) March 22, 2019
BTC daily trading volume is $272 million
BitWise Asset Management presented a report to the United States Securities and Exchange Commission (SEC), where it revealed that the current BTC trading volume is just $272 million per day. This report was contained in a Bitcoin ETF proposal by the company, which seeks to convince the SEC that the Bitcoin market is much smaller and regulated than they think.
The company pointed out that the inflated figures came about due to crypto exchanges reporting false statistics as a means of attracting more users. The report stated that "The real market for bitcoin is significantly smaller, more orderly, and more regulated than commonly understood. 95% of Bitcoin trading volume is fake and/or non-economic in nature."
The report pointed to CoinMarketCap (CMC) as the primary source for this misinformation, with some reputable media houses such as the New York Times and the Wall Street Journal all quoting trading volumes data from CMC. BitWise explained that after carrying out extensive research on 81 cryptocurrency exchanges, only 10 of them were recording their actual trading volumes; Poloniex, Binance, Coinbase, Bitfinex, Gemini, BitFlyer, Kraken, Bitstamp, Bittrex, and itBit.
5/ Only 10 exchanges have >$1M real daily bitcoin trade volume. @binance, @bitfinex, @krakenfx, @Bitstamp, @coinbase, @bitFlyerUSA, @Gemini, @itBit, @BittrexExchange, @Poloniex / @circlepay

You can see the daily BTC trade volume on these exchanges at: https://t.co/MQ4CD3K9hz pic.twitter.com/yLFiL8kQNn

— Bitwise (@BitwiseInvest) March 22, 2019
Actual volumes could lead to Bitcoin ETF approval
Several regulatory bodies have accused the crypto space of lacking clear cut regulations, something that has hindered the growth of the industry in some specific aspects. The revelation from the report by Bitwise could help the crypto space separate the actual facts from fictions, and this might increase the overall transparency of the market.
BitWise told SEC that it would only be taking price data from regulated cryptocurrency exchanges if its Bitcoin ETF is approved. Some market experts take the report to be a positive thing as they believe it shows the crypto sector is ready to call out the bad players and ensure transparency. Coinmarketcap for one would be expected to clean its data following this recent revelation and ensure that price data found on the platform are accurate.
The report by BitWise echoes the findings by the Blockchain Transparency Institute (BTI) which published a report on March 22, claiming that most crypto exchanges use bots to fake trading volumes on their platforms. The study showed that wash trading currently affects over 80 percent of the leading 25 BTC pairings, as exchanges seek high activities on their trading platforms.
The question should have always been how much of crypto trading was real, not how much was fake. There is a reason wash sales and pump-n-dump are illegal in the regulated world: it's too easy and obvious a scam. https://t.co/ZtqveedMgr

— Five Alive (@Mont_Jiang) March 24, 2019
Exchanges fake trading volumes to gain good standing on CMC
The CEO of the world's largest crypto exchange, Binance, Changpeng Zhao, commented that the reason why most cryptocurrency exchanges fake their trading volume is to gain high standing on Coinmarketcap. Zhao revealed that Binance gets more referral traffic from CMC than any other platform and this privilege is what other exchanges could be aiming to achieve by faking their trading volumes.
Why do exchanges fake volumes? @CoinMarketCap is highest traffic website in our space, and biggest referrer for all exchanges. Ranked high on CMC has benefits for getting new users. BUT at the expense of DESTROYING CREDIBILITY with pro users. Many forget the later part. https://t.co/XTSez5ZRVh

— CZ Binance (@cz_binance) March 19, 2019
The report by BitWise comes at the same time as another one by Reserve, a stablecoin project backed by Coinbase. Nevin Freeman, the CEO of the project stated that most stablecoins inflate their trading volumes and total market caps in an effort to lure more users.
Freeman noted that stablecoins usually give investors a discount when they agree to lock up their funds for a particular period while also partaking in wash trading activities. These two activities are the reasons why some stablecoins record substantial transaction volumes and market caps, he added.
---