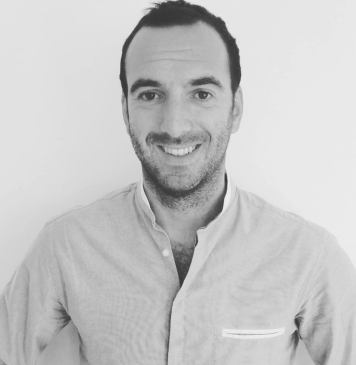 The collaboration between Brave Software and TAP Network could lead to large-scale adoption of the BAT token.
We are proud to team up with Brave. Our entire team could not be prouder to work with a project that is on the front lines of adoption. Check out our brief promo video: https://t.co/lPgNvgcjlv

— TAPcoin.net (@TAPCOIN) February 26, 2019
Today we're excited to announce our partnership with the TAP Network to bring brands and redemption reward options to Brave Rewards! https://t.co/mMtlr2ixX5 @TAPcoin

— Brave Software (@brave) February 26, 2019
Brave users can redeem BAT tokens from 250,000 brands
On February 26, Brave Software, the parent company of Brave, a privacy-focused browser that aims to allow users to be in total control of ads announced its partnership with TAP Network. TAP is a decentralized blockchain advertisement and data platform that is looking to grant its customers full control over their data and protect their privacy.
The two companies partnering will allow the Basic Attention Token (BAT) to be redeemed for real-world rewards from close to 300,000 brands, including popular brands such as Amazon, Uber, Apple, Starbucks and more.
While making the announcement at the Mobile World Congress, Brave Software CEO, Brendan Eich, revealed that the two companies are working together to ensure that they would reach new audiences.
Lin Dai, co-founder and CEO of Tap Network expressed his optimism about the partnership, stating that they would work even harder to ensure that consumer privacy is protected, and users are rewarded for participating in the ad ecosystem.
BAT token would gain broad adoption due to this partnership. Brave users can redeem the cryptocurrency via the TAP Network which has over 250,000 brand partners. BAT holders would, therefore, be able to redeem token gift card via the brands. They would also be able to reclaim the tokens for hotel reservations, restaurant vouchers, and other entertainment services.
The token also has charitable use as BAT Holders can use it to contribute to charity organizations such as Red Cross, Habitat for Humanity, World Wildlife Fund, and many more.
Watch ads to earn tokens
Brave announces partnership to use $bat tokens at hotels, restaurants, Amazon, Uber, etc..

Wow. So basically you can earn tokens by watching ads, using the browser and redeem them for a network of goods.

This is awesome https://t.co/iJzv0Kj3Oc

— Dan Okopnyi 🇺🇦 (@d1rtydan) February 27, 2019
Brave browser users can decide to opt-in to watching ads and earn rewards via the Brave Rewards program. At the moment Brave allows its desktop users to view ads from advertisers and earn BAT tokens in the process. Brave CEO pointed out that the current digital advertising space is not favorable to the users, and they are looking to ensure that the end user would benefit from the system.
TAP CEO stated that major internet companies misuse consumer data, TAP network is aiming to empower consumers to take control of their data and get rewarded whenever they are used.
Brave expansion could see BAT token gain further adoption
Brave Software is planning to expand its ads networks by adding BuySellAds, AirSwap, Fluidity, ConsenSys, and Uphold into its ads catalog. The browser is also working towards launching mobile platforms before the end of the year.
Overall, the partnership between Brave and TAP Network would help accelerate the adoption of BAT token over the coming months. TAP would also experience a massive boost as crypto enthusiasts using Brave browser would like to take advantage of the services that the network has to offer.
Latest News
Pierre Alexandre
05/22/2019

EOS is currently one of the largest crypto assets platform to build and deploy decentralized application (DApps). O...

Pierre Alexandre
05/21/2019

Litecoin continues to remain as one of the most the popular choice for investors among the altcoin market. The cryp...

Pierre Alexandre
05/18/2019

After months of work building the platform, gathering feedback and learning from our beloved users and partners, we...
We had the pleasure to talk with Daniel Jeffries, a successful engineer, blogger, podcaster and Science Fiction wri...

Pierre Alexandre
05/21/2019

Here are the complete details of Bitcoin's last week performance, the headwinds causing volatility, the marke...

Pierre Alexandre
05/16/2019

Just when Bitcoin has been calling the shots in the crypto market rally, its immediate competitor and the world&rsq...