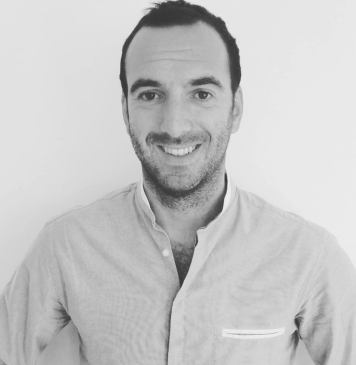 The price of the leading cryptocurrency, Bitcoin, plunged below the $3,900 mark on Sunday, February 24, after the entire crypto market lost $15 billion within hours. The loss came following a short-term rally from February 21 to 23, which saw the total market cap reach $144 billion and the Bitcoin price broke past the $4,150 mark.
#btc #bitcoin

i/ we put in a lower-low. potential for a lower high if bulls cannot break the dotted lines

ii/ bulls need to reclaim back above or I expect the start of a mini-downtrend to target the blue line

iii/ will update as more data comes in pic.twitter.com/5TSYmkJOLo

— Eric Choe [Mr. Swing Trade] (@CryptoChoe) February 24, 2019
Crypto market loses $11 billion in an hour
The total crypto market cap had rallied to $144 billion two days ago but retraced and lost $15 billion yesterday, with $11 billion lost in less than an hour. Most of the severe losses were recorded by the leading cryptocurrencies, with some analysts suggesting that Bitcoin's inability to go past the $4,200 mark was the reason why the market suffered such a setback.
According to data from CoinMarketCap, Bitcoin is down by 8% over the past 24 hours and currently trades around the $3,836 mark. A look at the currency's chart indicates that it is roughly 5% higher than the price it started with last week, $3,632
DonAlt, a technical analyst on Twitter stated that the recent dip in prices by altcoins implies that they are currently undergoing the final phase of retracement, and another retracement would make altcoins very attractive to investors again. The analyst believes that in the near-term, there is a possibility that the market could resume its recovery. Thus it is crucial to remain patient.
All the bearish altcoins setups we've been discussing on Stream for the last week are finally starting to play out.
One more leg down should finish their retracements and make them attractive again.

Staying hands off due to their weakness paid off.
Patience is key. pic.twitter.com/KPgIECFnSP

— DonAlt (@CryptoDonAlt) February 24, 2019
CME Group, one of the Bitcoin derivatives provider, tweeted on February 21 that the rise in BTC price last week resulted in record Bitcoin futures volumes on February 19, with more than 18 thousand contracts traded on that day.
#Bitcoin weekly chart pic.twitter.com/DO1Mwf5IgY

— Moon Overlord (@MoonOverlord) February 25, 2019
Ethereum remains the leading altcoin
Despite the recent plunge in prices, Ethereum remains the largest altcoin and the second largest cryptocurrency in terms of market cap. ETH is down by 14.6% over the past 24 hours and now trades at $139 per coin, with a market cap of $14.6 billion to stay ahead of Ripple's XRP.
Earlier reports indicate that since the start of February, ETH price had surged by 60 percent as the crypto community anticipates the Constantinople hardfork, a move that could increase the Ethereum network's scalability. A look at Ethereum's weekly chart shows that it is up by roughly 9% from $126, its starting price with last week.
Ripple's XRP continues to occupy the third place in terms of market cap after losing its second spot to Ethereum a few weeks ago. XRP is down by 9.6% over the past 24 hours, trading at $0.304 per coin, with a total market cap of $12.5 billion.
Its weekly chart shows that XRP has lost all the gains it recorded last week and is down by less than 1% from the $0.309 it started trading the previous week.
It's a "Bart" Simpson price formation, suspected to be triggered by overuse of leverage eg on @bitmex and other high leveraged platforms. Short-squeeze followed by long squeeze. Is it good for Bitcoin? It's just a market artefact, more liquidity would likely reduce the effect. pic.twitter.com/zKJef6QFUv

— Adam Back (@adam3us) 25 February 2019
Litecoin, Ethereum Classic, and Bitcoin Cash join Ethereum in recording heavy losses
Amongst the top 20 cryptocurrencies, Litecoin, Bitcoin Cash, Ethereum Classic, Cardano, and NEO joined Ethereum in marking double-digit declines over the past 24 hours. Litecoin and Bitcoin Cash are down by 13.7% and 14.8% respectively, Cardano plunged by 12.6% over the past 24 hours, and NEO is also down by 12.3%, while Ethereum Classic is down by 14.4% over the past 24 hours.
The loss recorded by the leading cryptocurrencies will most affect the smaller cryptos as they usually suffer massively when the market takes a hit.
Our Bitcoin Sentscore indicator, which rates the Market Sentiment,
has turned from neutral to positive in the last 30 days
Sign up on Predicoin.com and get more crypto market insights and sentiment indicators.
Latest News
Pierre Alexandre
05/22/2019

EOS is currently one of the largest crypto assets platform to build and deploy decentralized application (DApps). O...

Pierre Alexandre
05/21/2019

Litecoin continues to remain as one of the most the popular choice for investors among the altcoin market. The cryp...

Pierre Alexandre
05/18/2019

After months of work building the platform, gathering feedback and learning from our beloved users and partners, we...
We had the pleasure to talk with Daniel Jeffries, a successful engineer, blogger, podcaster and Science Fiction wri...

Pierre Alexandre
05/21/2019

Here are the complete details of Bitcoin's last week performance, the headwinds causing volatility, the marke...

Pierre Alexandre
05/16/2019

Just when Bitcoin has been calling the shots in the crypto market rally, its immediate competitor and the world&rsq...