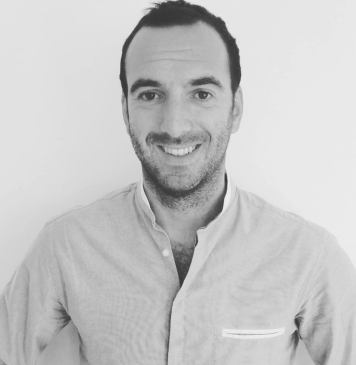 The trading volumes of Bitcoin has risen over the past few days, with the price of the leading cryptocurrency and other altcoins also recording reasonable gains over the last couple of days.
Scott Bauer, a professional options trader and the CEO of Prosper Trading Academy recently talked on TD Ameritrade Networ about the rise in Bitcoin's trading volumes.
Bitcoin Breakout?

According to a report from Canaccord Genuity Capital Markets, #Bitcoin could revisit $20,000 by 2021 if it were to continue following the same trend as in the years 2011-2017.@CBOESib and @OJRenick on navigating the #crypto space:

— TD Ameritrade Network (@TDANetwork) March 7, 2019
Surge in price expected
Scott Bauer, during a recent interview with TD Ameritrade Network, pointed out that Bitcoin has enjoyed a good couple of days, rising to the $4,000 mark before going down but currently trades just above the $3,800 mark. The daily trading volume of BTC is closing in on the $4 billion, which shows increased activity in the market.
The options trader pointed out that at the moment, there is no clear cut catalyst behind the recent Bullish sentiment. Bauer noted that the latest report by Canaccord Genuity Capital Markets could have convinced investors that the BTC price could surge higher.
Source: Canaccord Genuity Capital Markets. In a chart produced by Michael Graham and Scott Suh of Canaccord, the researchers predicted that if Bitcoin were to continue following a similar pattern it followed between 2011 and 2017, then the price would be at its bottom now and might start climbing towards the all-time high it recorded in December 2017.
The researchers further revealed that there is a resemblance in Bitcoin's trading pattern between 2011 to 2015 and 2015 to 2019. Scott Bauer stated that this report might have convinced some investors that the current price is the bottom; some of them could have bought more coins in anticipation of the rally.
BITCOIN: Hmmm..Still waiting for a big Red Volume candle for the bottom? I Compared Monthly Volume Spikes ATH 2013 vs ATH 2017 and Capitulation 2015 vs Capitulation 2018? Compared the difference in %..🧐..can i do that? @crypToBanger #btc #bitcoin #btcusd pic.twitter.com/WV8Tk9Hzm4

— Roger Quantrillo (@rogerquantrillo) February 28, 2019
Scott, however, predicted that if the BTC price should reach the $4,100 mark, then it could prompt another sell-off, with traders looking to cash in on the recent increase in activity. He cautioned investors not to follow historical patterns when making trading decisions but should consider other factors such as usage. The options trader is very optimistic that the BTC price could be on its way to recovery very soon.
If you have been around for the last couple of years, by now you should be able to recognize the start of a bottom formation, the rules of parabolic advance corrections, support levels and a cup with its volume profile and target calculations.

Presented with comment: pic.twitter.com/ovG8Ku48es

— Bitcoin 𝕵ack (@BTC_JackSparrow) March 6, 2019
2/ In the last 3 months Bitcoin found a local bottom at $3200, and has risen to $4100 twice.

While I wouldn't call either of the ~20 day swings a full cycle it does give very clear insight into how large cap vs mid cap alts react to Bitcoin rising & dropping. pic.twitter.com/89RhhIt4i9

— Luke Martin (@VentureCoinist) March 6, 2019
Time cycles bottom Mar 6th. 7th can start push to $4400. #Bitcoin $BTC pic.twitter.com/DQhGZIhJbx

— Alex Saunders (@AlexSaundersAU) March 6, 2019
Last tweet for the night.

This is how a market forms a bottom, psychologically & on our technicals.

Not saying the bottom is confirmed, (I've been clear on my streams where my confirmation is) but everything happening now is indicative of a market's bottom forming. #Bitcoin ⏳

— Nick Core 🏆 (@Crypto_Core) March 6, 2019
Worth updating this gold v Bitcoin comparison. Gold bottom back in 1999 was very slow pic.twitter.com/RdQ5TnQsSa

— Elroy (@elroytrader) February 26, 2019
CryptoMichNL, a full time trader based in Amsterdam, has another opinion about Bitcoin price bottom:
Let's put it out in the open: I don't think we've seen the bottom yet.

I think the bottom is around $2,400 and the bullmarket to start end of 2019 (Q4).

However, we've got 4-6 weeks of some good movements on the alts to go, as $BTC normally should remain calm.$BTC #BITCOIN pic.twitter.com/j9kcIt7knP

— Crypto Michaël (@CryptoMichNL) March 6, 2019
Altcoins also gaining momentum
Bauer further pointed out that altcoins such as Litecoin have been gaining traction over the past couple of days. The increase in their prices has made the crypto space very much interesting recently. When quizzed if there is a correlation between the drop in equity markets and the rise in the crypto markets, Bauer was confident that there is, even though he stated that there is no sufficient data to support such a correlation at the moment.
He stated that the drop in equity market volumes could be due to investors looking to take more risks and consider the crypto market's volatility as the perfect place for them. The cryptocurrency market has started the year in an interesting fashion, and as a market enthusiast, it would be exciting to follow how the market performs from now to the end of the year.
Our Sentscore sentiment indicator for Bitcoin has increased by 18,9% in the last month.
Explore our analytics and sentiment indicators for Bitcoin on Predicoin.com
Latest News
Pierre Alexandre
05/22/2019

EOS is currently one of the largest crypto assets platform to build and deploy decentralized application (DApps). O...

Pierre Alexandre
05/21/2019

Litecoin continues to remain as one of the most the popular choice for investors among the altcoin market. The cryp...

Pierre Alexandre
05/18/2019

After months of work building the platform, gathering feedback and learning from our beloved users and partners, we...
We had the pleasure to talk with Daniel Jeffries, a successful engineer, blogger, podcaster and Science Fiction wri...

Pierre Alexandre
05/21/2019

Here are the complete details of Bitcoin's last week performance, the headwinds causing volatility, the marke...

Pierre Alexandre
05/16/2019

Just when Bitcoin has been calling the shots in the crypto market rally, its immediate competitor and the world&rsq...