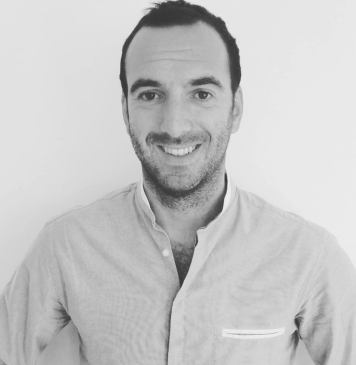 EOS, a blockchain designed to support the scaling of decentralized applications and hosting of smart contracts has experienced massive growth over the past few months despite being shrouded in numerous controversies during that period.
https://t.co/crhXVl53y3 Public Road Map and Product Showcase on the way! https://t.co/Dd17lkqRhg … @BrendanBlumer @bytemaster7 @BlockchainZack @finchify @eosnewyork @brockpierce @block_one_ #eos #eosio #blockchain #cryptocurrency pic.twitter.com/fjWLK8PhOG

— www.theEOSwriter.io (@theeoswriter) March 3, 2019
No, just us trying to stay engaged with the community while preserving the integrity of an annualized product release cycle; June is coming

— BrendanBlumer (@BrendanBlumer) March 4, 2019
EOS experienced controversies at every turn
The cryptocurrency community continues to question the governing model of EOS, with concerns of cartels increasingly controlling the network rising over the past few months. A few months after the EOS mainnet was launched, reports surfaced that the blockchain validators were conspiring to engage in mutual voting to receive extra profits.
Bitcoin has hundreds of thousands of users running fullnodes worldwide validating the blockchain.

EOS has 2........
......................
Two ............
..................
...............
.............
..........
😐✌️#Bitcoin

— A v B ⚡ (@ArminVanBitcoin) February 28, 2019
The EOS blockchain is pretty big. Like 4TB big, and growing rapidly. Out of 21 elected block producers, only 2 (10%) run a full node. Simply put, the economics of running a full node don't make sense for most BPs. As a result, the security of the network is put at risk.

— Corey Miller (@coreyj_miller) February 26, 2019
In particular, Huobi, which was one of EOS' 21 block producers (BP), was accused of voting for a few BPs in exchange for EOS tokens. Some screenshots released by an EOS investor last year revealed that Huobi did receive large amounts of EOS tokens from 3 block producers. This practice was against the norms of Bitcoin and cryptocurrency in general, which were built to promote decentralization.
The Huobi incidence led to EOS Alliance, a non-profit body set up by EOS community members, to question the transaction reliability of the cryptocurrency for all users and its attractiveness as a dApps platform. The crypto community was not surprised by the Huobi scandal, with Ethereum co-founder Vitalik Buterin stating that he expected something like that to happen but not so soon and not in a transparent manner as it did.
EOS slowly turning things around
Despite the controversies that engulfed EOS last year, the developers at Block.one are optimistic about the platform's performance and the ongoing development. The developers recently revealed that EOS currently has roughly 260 projects being built on the platform, making it one of the leading dApp blockchains in the world.
On January 24, 2019, the developers released the new EOS' software version 1.6 with the aim of massively increasing performance, with a 35 percent increase in transaction speed expected in the process.
At the moment, the EOS network processes around 4000 transactions per second, making it one of the fastest public blockchains in the world. The new software is also expected to allow a reduction in both CPU cost and latency. This implies that it would become less expensive to run apps on the EOS platform.
Late last month, Tapatalk, a leading mobile application that enables people to access internet forums via mobile devices, announced that it's the EOS blockchain that now powers their "Gold Points" reward system. In addition to that, the Tapatalk's wallet is currently being re-developed on the EOS blockchain.
New #EOS app – successor to #Tapatalk – spurs #crypto price rise. App would allow access to online forums and reward engagement with #blockchain-based rewards. This would solidify EOS position as the King of #dApps.

— Weiss Ratings (@WeissRatings) February 25, 2019
This latest development would enable Tapatalk users to make use of EOS blockchain to carry out fast and cheap transactions. This will help eliminate the transaction fees charged by payment gateways previously involved in the process.
Tapatalk, the Reddit like social media platform has had EOS work its way into the platform. EOS, the smart contract based company will now reach 300 million users on the forum and also allow Tapatalk to incentivize its users via EOS' on-chain asset of the same name. pic.twitter.com/oEzI5gJR7l

— Mia Tam (@_blockandchain_) February 25, 2019
It is a huge step forward for EOS as Tapatalk currently has more than 300 million registered users while also hosting over 200,000 forums from different countries across the globe.
Latest News
Pierre Alexandre
05/22/2019

EOS is currently one of the largest crypto assets platform to build and deploy decentralized application (DApps). O...

Pierre Alexandre
05/21/2019

Litecoin continues to remain as one of the most the popular choice for investors among the altcoin market. The cryp...

Pierre Alexandre
05/18/2019

After months of work building the platform, gathering feedback and learning from our beloved users and partners, we...
We had the pleasure to talk with Daniel Jeffries, a successful engineer, blogger, podcaster and Science Fiction wri...

Pierre Alexandre
05/21/2019

Here are the complete details of Bitcoin's last week performance, the headwinds causing volatility, the marke...

Pierre Alexandre
05/16/2019

Just when Bitcoin has been calling the shots in the crypto market rally, its immediate competitor and the world&rsq...