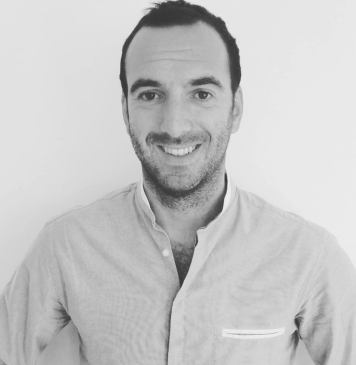 EOS is currently one of the largest crypto assets platform to build and deploy decentralized application (DApps). Over the last few years, EOS has gained massive popularity in the blockchain and crypto space as it promises to offer better scalability and performance over its rival network Ethereum.
Summary
EOS Current Trend
Top Recent News
EOS Market Analysis using Omenics' Sentscore
1. EOS Current Trend
In 2019 itself, EOS price has surged by nearly 150% over the period of the last five months. Making massive inroads, EOS is currently the fifth most-valued cryptocurrency in the market. At press time, EOS is trading at $6.01 with a market cap of $5.484 billion.
Looking to its last week performance between May 14-21, EOS price movement remains range bound between $5.90-$6.30.
The early gains in the week were quickly wiped out during the crypto market correction last Friday on May 17. However, after finding a bottom at $5.87, EOS has made some recovery again trading around $6.30.
2. Top Recent News
On Tuesday, May 21, cryptocurrency platform Crypto.com

announced

the listing of EOS token to its Wallet and Card App. Users on Crypto.com can now purchase EOS token at absolute no-cost fees either through bank transfer or credit cards. Besides, the platform is also looking to add EOS to its Earn and Credit products "in the near future".


The EOS.IO blockchain network that processes massive transactions every second is set to get more secure and a private transactional environment. A privacy-focused Dapp named pEOS has introduced a smart contract to implement "Bitcoin Type" UTXO. Besides providing privacy to transactions, UTXO brings additional new features to the EOS Network.



On Tuesday, May 21, popular EOS.IO explorer Block.one has

released

a new user-friendly graphical user-interface to "improve the developer experience". With the newly developed Explorer, developers of the EOS software can easily "interact and monitor" DApps. Besides, the EOSIO Explorer will also allow developers to easily create and manage their development accounts and keys. It can also quickly generate new transactions or resend the transactions sent earlier.



However, in a sharp attack on EOS, Weixing Chen, the founder and CEO of Chinese company Kuaidi Dache,

called

the EOS network a fraud for its "propaganda" on Million TPS" and 'Next Generation Operating System'.



Mike Novogratz's crypto investor Galaxy Digital has recently

pulled out

its entire stake in EOS maker Block.one. This decision could significantly impact the funding of startups who are developing new applications on the EOS blockchain network.
3. EOS Market Analysis using Omenics' Sentscore
Register (Free) or Sign In to read the second half of this article.
OR

Latest News
Pierre-Alexandre
06/25/2019

Recent developments taking place in and around the Ethereum ecosystem show that ETH is all poised to trigger an upw...

Pierre-Alexandre
06/24/2019

Giving over 18% returns to its investors in the last week, Bitcoin has attained its new 2019-high crossing $11,000 ...

Pierre-Alexandre
06/20/2019

Several crypto experts and analysts have said that Bitcoin is poised to scale new and unprecedented heights once it...
Pierre-Alexandre
06/24/2019

Omenics tracks trends and virality around cryptocurrencies. We analyze market data, news and social content to help...

Pierre-Alexandre
06/21/2019

Omenics, a cryptocurrency data analytics platform, trends and virality around cryptocurrencies. The social media sc...

Pierre-Alexandre
06/19/2019

Omenics tracks trends and virality around cryptocurrencies. Our buzz metric is a compound indicator of multiple dat...