Recent developments taking place in and around the Ethereum ecosystem show that ETH is all poised to trigger an upward price surge.
While Bitcoin has been the ultimate show-stealer for this week moving past $11000, its immediate competitor Ethereum seems to be gathering a lot of steam currently. In the last one week, Ethereum (ETH) has managed to convincingly climb past $300 and is building a solid-base at those levels: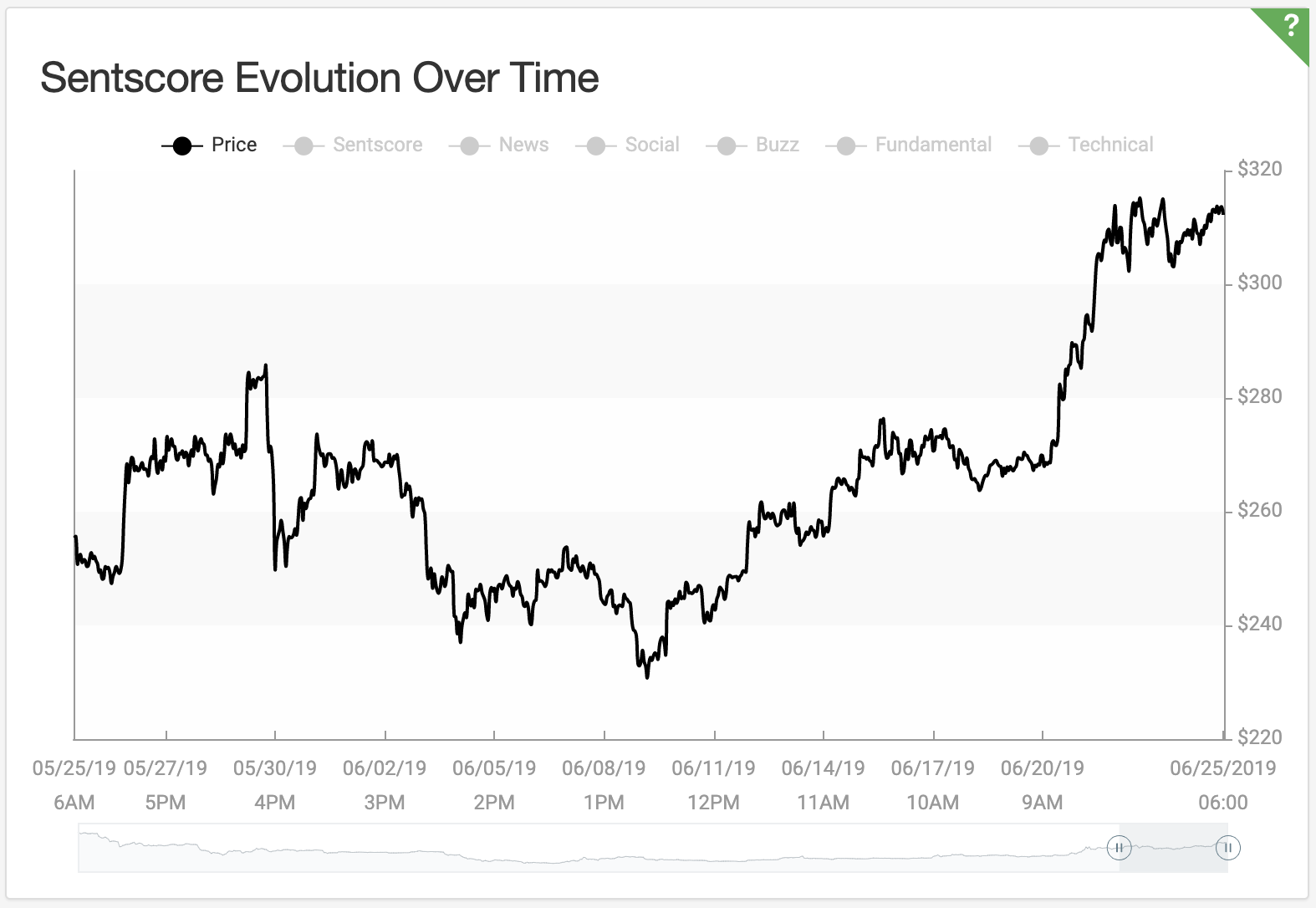 At the press time, Ethereum (ETH) is trading at a price of $308 with a market cap of $33 billion. Ethereum has gained 15% over the last week. Some recent positive news about Ethereum let anticipate a higher price target.
Top Recent Ethereum News
During the latest developers conference call, Ethereum Foundation researcher Justin Drake

said

that "Phase Zero" for Ethereum 2.0 is likely to go live by January 2020. Drake added: "We still have quite a bit of time before the end of 2019, so I think looking at a target genesis date towards the end of 2019 could be realistic. One thing that could work well is the 3rd of January 2020".



Besides, Drake stated that to ensure a safe on-boarding of the ETH miners to the Ethereum 2.0 proof-of-stake blockchain, they would likely announce opening up the deposits for staked ETH at the Developer Conference this year in October.





Insurance industry giant MetLife plans to

disrupt

the trillion-dollar insurance industry using the Ethereum Blockchain network. MetLife plans to use blockchain to bring transparency and efficiency to the claim process.



MetLife plans to leverage the Ethereum-based smart contracts called 'Lifechain' which will intimate the loved ones about the status of the deceased and automatically file a claim. The arrival of such a huge giant on the Ethereum platform is likely to encourage more players develop new solutions. This will be a huge boost for the Ethereum investors and the entire ecosystem.





Cloudfare, the provider on internet security solutions has recently

released

an Ethereum Gateway to its Distributed Web Gateway toolbox. The toolbox allows Cloudfare users to easily interact with the Ethereum network without any need of installing any software.



This is part of an effort by Cloudfare to expand is decentralized web ecosystem by enhancing features like speed, reliability and ease of use. Introducing this feature makes it easy to explore the blockchain while simultaneously adding interactive elements to all the websites that are powered by the Ethereum blockchain network.




On Thursday, June 20, senior ETF analyst at Bloomberg - Eric Balchunas tweeted that the Grayscale Ethereum Trust will now be open for trade on the OTC markets. This is likely to give a huge liquidity boost to ETH tokens while attracting high-net individuals to the Ethereum platform.

FYI: the makers of $GBTC announcing that the Grayscale Ethereum Trust is now open to trade on the OTC markets under the symbol $ETHE.. pic.twitter.com/Y6jUL28R1P

— Eric Balchunas (@EricBalchunas) June 20, 2019
A new Ethereum-based lottery named In PoolTogether's is trending: winners will get payment from interest earned on pools using Dai stablecoin. No one will loose money as every player will receive the invested money back.
1/ @PoolTogether_ is launching today!!

It's a no loss lottery. Buy a ticket for a chance to win, if you don't win you get all your money back. Here's how it works: https://t.co/qM6sOA67wm

— Leighton Cusack (@lay2000lbs) June 24, 2019
There is also a current debate on Twitter about the possibility for Ethereum to become a Libra validator:
Shower thought: What if #Ethereum joined @Libra_?

ETH secures $1B+ in "user balances" and so if it can muster $10M to pay the fee, ETH itself could join as a validator.

— Ameen Soleimani 👹 (@ameensol) June 24, 2019
Ethereum's greatest invention is the absolute degenerate perversion of the millennial mind. These people would rather live in a mental model of an economy than ever actually improve one. It's actually fascinating in the saddest way possible. https://t.co/rrNt8MTOhZ

— John Carvalho (@BitcoinErrorLog) June 24, 2019
You can build permissioned on permissionless but you can't build permissionless on permissioned

You can build Facebook on the internet but you can't build the internet on Facebook

You can build Libra on Ethereum but you can't build Ethereum on Libra

Permissionless wins

— Ryan Sean Adams (@RyanSAdams) June 25, 2019
Some investors from the crypto industry note that if Ethereum manages to move past $300 levels convincingly, a FOMO like situation might trigger thereby pushing it to surge past its currency ATH of $1400 and move all the way to $2000:



#ETH resistance level at $300 After that I see minor resistance at $420, $$800, and $1000. Expecting major resistance at $1,420 because of previous high but my gut feeling says that if we make it to these levels then FOMO could bring us to $2,000.

— Formerly ScienceGuy9489 (@Etherdamus) June 21, 2019
Ethereum has rallied over 80% in 46 days

It takes a lot of capital to move $ETH like that because of its Large Cap status

Imagine what will happen once that capital moves into smaller $ALTS$BTC

— Rekt Capital (@rektcapital) June 25, 2019
$ETH ($USD) Update

Weekly levels viewed on a daily chart. Price has pushed through weekly supply and is testing it as support, as discussed would likely happen in the previous tweet. Lots of blue skies ahead if we can stay above this zone. pic.twitter.com/6R0YMzOwmy

— The Wolf Of All Streets (@scottmelker) June 24, 2019
---