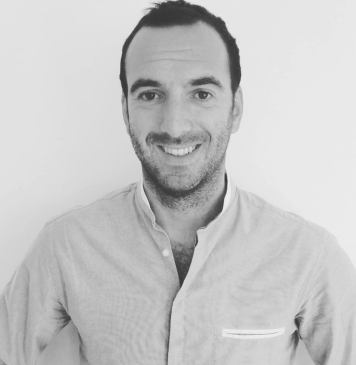 Last Friday, May 4, Bitcoin set the crypto market on fire while making it was again to the $100-billion club. While Bitcoin (BTC) continues with its upwards journey, Ethereum - the world's second-largest cryptocurrency doesn't prefer to stay out of the equation.
At the press time, the Ethereum price shows 3,35% gains in 24h trading around $173 and a market cap of $18.3 billion. In the last one week, the Ethereum price has surged by 8,7% as the uptrend is clearly visible in its weekly charts.
Ethereum's price surge is a testament to the fact that besides Bitcoin, crypto bulls are majorly interested in ETH as a potential investment option. Moreover, with today's surge, the technical analysts suggest that Ethereum has moved past its resistance of $170. Thus, investors are eyeing for the next immediate target of $200.
The rising interest of investors in Ethereum is backed by positive news flow over the last week.
Top Recent Ethereum News
The crypto industry has some major news to share with the ETH community pertaining to some interesting developments around the Ethereum ecosystem.
ConsenSys founder and Ethereum co-founder, Joseph Lubin, praised the Ethereum blockchain network saying that everything around it would improve. Speaking with Tom Shaughnessy on his

podcast

show "building on Ethereum," Lubin hinted that despite several hurdles in the last one year, Ethereum continues to make progress.

Speaking about its competing platforms like Tron and EOS, Lubin said that they are not even close in competition to Ethereum.
A new report from crypto analytics firm Diar on Monday, May 6, suggests that ETH volumes for decentralized applications (Dapps) has reached a new high. In April 2019, the volume of ETH transacted on Dapps showed a four-month growth trend.
On Monday, tech giant Microsoft released a suite of tools allowing its clients to build new Ethereum-based apps on its cloud computing platform Azure. The newly launched Azure Blockchain Development Kit for Ethereum will allow developers to easily create and deploy Dapps on the Ethereum blockchain network or the Azure Blockchain Service.
The most important news that has triggered ETH price surge today is that the CFTC regulator is considering to approve Ehereum futures contract very soon. An unnamed CFTC official said that the regulator could soon get comfortable to keep ETH derivative under its jurisdiction.
Ethereum Analysis Using Predicoin's Sentscore
The overall Sentscore for Ethereum oscillates within a very narrow range of 4.95-5.2 in the "neutral zone". While the price chart rises upwards in the last two days, the Sentscore chart shows a downward movement.
The news sentiment indicator oscillates in the "positive" and "very positive" region in the last week:
The graph for Social sentiment indicator shows resemblance to the ETH price movements. The graph oscillates in a narrow range between 4.4-4.65 in the "neutral zone".
The buzz around Ethereum also remains in the neutral zone indicating there's an average amount of discussion around the cryptocurrency:
The technical chart for Ethereum remains in the "very negative" zone for majority time in the last week. However, in the last two days, the graph has changed its direction, indicating the improvement in ETH technicals:
Some interesting tweets from crypto twitter:
You will see $500 $ETH before November

— Crypto ฿itlord 🇦🇺 📚 (@Crypto_Bitlord) May 6, 2019
The last time $ETH daily candle closed above the 200EMA?

350 days ago.... pic.twitter.com/YkfZ5fLhJs

— Josh HODLonautszewicz (@CarpeNoctom) May 7, 2019
Timing couldn't be better. Historically, $ETH popping off like this comes before any significant #altcoin run.

Expect #Ethereum to bolt for a few days ⚡️ pic.twitter.com/ciUTgMjYS8

— Satoshi Flipper (@SatoshiFlipper) May 6, 2019
I honestly almost lost faith.
I've been concentrating on the BTC pair but this has played out nicely too.
Target has and always will be $200 for ETH. pic.twitter.com/6CpYMXa8sV

— DonAlt (@CryptoDonAlt) May 6, 2019
US Department of Treasury built an Ethereum-based Proof of Concept to "reimagine the way asset tracking was conducted at the Bureau of the Fiscal Service."

PoC is for cellphones (?) built to run in a test environment on a private ethereum chain. Github: https://t.co/MijvGN7M2F pic.twitter.com/ZMbCkQRUTx

— scott lewis🌾 (@scott_lew_is) May 7, 2019
Interesting update on my #Ethereum fractal idea:$ETH / $BTC is still riding the previously broken diagonal resistance, keeping alive the idea that it is forming a larger "7" (spring). As BTC dominance should continue to rise, I'm looking for long entries around .023-.025. pic.twitter.com/KYrNERgCnS

— K A L E O (@CryptoKaleo) May 7, 2019
$ETH

ETH/BTC
Would like to see this.#ethereum #cryptocurrency pic.twitter.com/RYb7cUlQJ4

— Byzantine General (@ByzGeneral) May 7, 2019
Ethereum today is:
1) An open financial system with its own programmable money (Ether)
2) A gateway to open financial products and services
3) A permissionless system for deploying low vol, low frequency applications (right now)

Ethereum tomorrow will be:
1) All of that
2) More

— Andrew (@cyber_hokie) May 5, 2019
Sign up for free and explore our cryptocurrency analysis tool
Latest News
Pierre Alexandre
05/22/2019

EOS is currently one of the largest crypto assets platform to build and deploy decentralized application (DApps). O...

Pierre Alexandre
05/21/2019

Litecoin continues to remain as one of the most the popular choice for investors among the altcoin market. The cryp...

Pierre Alexandre
05/18/2019

After months of work building the platform, gathering feedback and learning from our beloved users and partners, we...
We had the pleasure to talk with Daniel Jeffries, a successful engineer, blogger, podcaster and Science Fiction wri...

Pierre Alexandre
05/21/2019

Here are the complete details of Bitcoin's last week performance, the headwinds causing volatility, the marke...

Pierre Alexandre
05/16/2019

Just when Bitcoin has been calling the shots in the crypto market rally, its immediate competitor and the world&rsq...