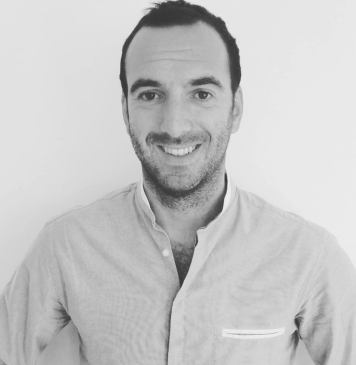 Just when Bitcoin has been calling the shots in the crypto market rally, its immediate competitor and the world's second largest cryptocurrency 'Ethereum' couldn't wait any further.
Ethereum (ETH) has set itself on a rollercoaster ride by gaining a whopping 60% in just the last seven days. ETH has added nearly $100 to its price in the last week to attain a new 2019 high above $250.
At the press time, Ethereum is trading at $258 with a market cap of $27.4 billion. In just the last 24 hours the cryptocurrency has jumped by up to 15% with massive daily trading volumes at above $18 billion.
Based on the technical indicators, analysts are now predicting $300 as the next stop for Ethereum.
$ETH plan of action:

If we should be so lucky to refill at $230 I'd get long with a 1st target ~$258, followed by $3hunnid pic.twitter.com/giG0pw3vji

— HornHairs 🌊 (@CryptoHornHairs) May 15, 2019
Next stop for $ETH about $300 pic.twitter.com/Dm8mGLDk7v

— Mayne (@Tradermayne) May 15, 2019
With Bitcoin entering a consolidation and the simultaneous rise in the price of Ethereum, some crypto traders are also predicting an Altcoin season similar to December 2017 and January 2018.
#ALTSEASON Checklist:

1. #Bitcoin rallies ✅

2. Money begins to flow from $BTC to Large Caps like #Ethereum ✅

3. $ETH breaks above 200 EMA (i.e long term gauge of investor sentiment) ✅

4. Decline in Bitcoin Dominance⏱️

5. Money flow from Large Caps to Mid Caps & Low Caps⏱️

— Rekt Capital (@rektcapital) May 14, 2019
Top Recent News
Last week, a senior official from the U.S. Commodity Futures Trading Commission (CFTC) made a big claim that the regulator is willing to approve an Ethereum futures contract provided it meets all the necessary conditions.
The official who refused to be named owing to certain restrictions added that the CFTC would be comfortable having an Ether derivative in the market under their jurisdiction.
A recent research report from Chainalysis notes that just 376 people across the globe hold one-third of the total ETH supply. The report notes that the cryptocurrency "whales" have an out-sized stake in the limited supply of popular tokens and that the majority of the "whales" aren't traders.
Tech giant Samsung recently announced extending Ethereum support to its entire range of Galaxy smartphones. The existing crypto wallet that comes built-in with some of the newly launched Galaxy handsets supports ERC-20 tokens.
Reports are that Samsung is planning to develop its native blockchain network atop the Ethereum network. The Samsung blockchain network would presumably support its upcoming crypto token Samsung Coin.
Électricité de France (EDF), the fifth largest electrical company globally, is working with an Ethereum-based decentralized application (DApp) iExec for new blockchain-based applications. The report states that EDF will use the iExec DApp in its visual simulator software GPUSPH.
Ethereum Market Analysis Using Omenics' Sentscore
Omenics' overall Ethereum sentiment indicator shows the Sentscore graph closely following the price trend over the last week. Although throughout last week, the chart oscillated in the "neutral" zone between 4-6, it has entered the "positive" zone today indicating a bullish trend.
The news flow around Ethereum has been very high throughout the last week. The news sentiment indicator is on a quick uprise moving from the "positive" region to the "very positive" region:
The social sentiment indicator has been on a sharp rise in the last two day, but remains in the "neutral" zone between 4-6:
The buzz indicator oscillates between the "neutral" and the "positive" zone with a sharp upswing over the last two days:
The Ethereum technical chart indicator shows a strong reversal from the "very bearish" zone below 2.5 back now in the "neutral" zone between 4-6.
Want more crypto insights? Sign up for free and explore our crypto data analytics
Latest News
Pierre-Alexandre
06/25/2019

Recent developments taking place in and around the Ethereum ecosystem show that ETH is all poised to trigger an upw...

Pierre-Alexandre
06/24/2019

Giving over 18% returns to its investors in the last week, Bitcoin has attained its new 2019-high crossing $11,000 ...

Pierre-Alexandre
06/20/2019

Several crypto experts and analysts have said that Bitcoin is poised to scale new and unprecedented heights once it...
Pierre-Alexandre
06/24/2019

Omenics tracks trends and virality around cryptocurrencies. We analyze market data, news and social content to help...

Pierre-Alexandre
06/21/2019

Omenics, a cryptocurrency data analytics platform, trends and virality around cryptocurrencies. The social media sc...

Pierre-Alexandre
06/19/2019

Omenics tracks trends and virality around cryptocurrencies. Our buzz metric is a compound indicator of multiple dat...