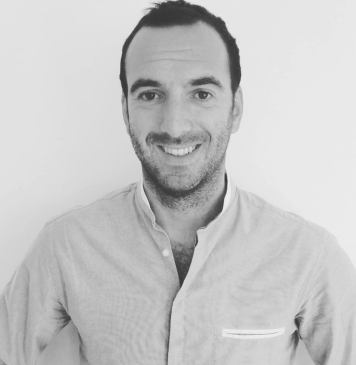 The cryptocurrency payment space has a lot of untapped potentials and social media giant, Facebook, could be looking to venture into the market. The recent moves made by the company indicates that they could be secretly working a crypto payment app and sign up service.
Facebook developing WhatsApp stablecoin
Following the creation of the blockchain unit by Facebook in May last year, the first significant move made by the group was to announce the creation of a cryptocurrency for WhatsApp transfers. Reports in December last year revealed that the social media giant is currently working on developing a stablecoin that would enable WhatsApp users to transfer money via the messenger, and will launch the service first in India.
Even though this is essential news, it could be the first step taken by the company to launch its crypto payment platform. Facebook made other notable announces in the blockchain sector over the past few months to suggest that is the case.
To boost its efforts in the blockchain space, Facebook proceeded to acquire its first blockchain startup, Chainspace. Facebook bought the company with the aim of integrating the team behind it in its blockchain unit, which confirmed that the company wanted to move forward on this new technology. There are also reports that Facebook held talks with Algorand, a blockchain-based payments platform, which is a further indication that it is interested in crypto payment service.
Zuckerberg talks about blockchain sign-in
Recently, Facebook's CEO, Mark Zuckerberg, revealed during an interview that he is seriously considering blockchain technology to develop a sign-in service that would make it possible for internet users to access and login to numerous services using one set of credentials. This service, if deployed, would eliminate third parties from managing user's login, and make it easier for users to carry out different functions.
Zuckerberg pointed out that the decentralized nature of the service would make it more appealing, especially to software developers as users would no longer have to fear been banned by corporations. He admitted that it would require enormous effort and resources to carry it out but insisted that Facebook has what it takes to achieve it.
Some Crypto startups, such as DigyBite have already taken a lot of advance on this topic:
Hey @facebook @coindesk it's great to see people finally talking about using #blockchain for authentication. We have been working on this since 2015 with #DigiByte #DigiID. $DGB is incredibly decentralized. It's a perfect fit & scales infinitely for logins https://t.co/gnoBysilSr

— Jared Tate (@jaredctate) February 21, 2019
The development of WhatsApp coin, the acquisition of Chainspace and its blockchain researchers, and the recent comments by Zuckerberg about a blockchain sign-in service indicates that Facebook could be working on a crypto remittance app.
Mark Zuckerberg gearing up FB Blockchain. Considers tech use for User Login/Identity and Data storage.

Though centralization isn't the definition of decentralization, unless they are really going to give power back to the users and their data to earn.. #blockchain #Facebook pic.twitter.com/DEyHd6n4tC

— Justin Wu (@hackapreneur) February 23, 2019
With Facebook coming into the crypto payment space, it would challenge industry heavyweights such as Coinbase Commerce, Stripe, Square, BitPay, and others. The increase in competition would also be good for the crypto sector as it would increase adoption globally.
Facebook, Amazon, and Google could be battling to release the ultimate coin for payments
Reminder: WhatsApp is the largest messaging application in Africa, and is poised to become the continent's dominate payment company. Start to look at Facebook's crypto play as a challenger to government intervention. https://t.co/GwKkl6WkCW

— Daniel Sinclair (@_DanielSinclair) January 27, 2019
Asides Facebook, other tech giants including Amazon and Google are currently working on blockchain solutions.
Amazon's AWS has already ventured into the crypto space after unveiling a new service in November that allows clients to develop their cloud-based blockchains. AWS has also partnered with bank-backed startup R3, ConsenSys-tied Kaleido, and most recently, VeChain. All these companies offer blockchain services that could allow Amazon to venture into the crypto remittance space.
Despite its initial view on crypto, search engine giant Google has ventured into the market by developing tools to help out cryptocurrency users. Last month, Google released blockchain transaction history datasets for Bitcoin and Ethereum, and six more databases earlier this month. The tools released allows crypto users to carry out multi-chain meta-analyses and integration with the traditional financial record processing systems.
As things stand, Facebook, Amazon, and Google are all involved in crypto remittance services, and this could imply that there is an intense competition amongst them to see who rolls outs the ultimate coin for payments.
Latest News
Pierre Alexandre
05/22/2019

EOS is currently one of the largest crypto assets platform to build and deploy decentralized application (DApps). O...

Pierre Alexandre
05/21/2019

Litecoin continues to remain as one of the most the popular choice for investors among the altcoin market. The cryp...

Pierre Alexandre
05/18/2019

After months of work building the platform, gathering feedback and learning from our beloved users and partners, we...
We had the pleasure to talk with Daniel Jeffries, a successful engineer, blogger, podcaster and Science Fiction wri...

Pierre Alexandre
05/21/2019

Here are the complete details of Bitcoin's last week performance, the headwinds causing volatility, the marke...

Pierre Alexandre
05/16/2019

Just when Bitcoin has been calling the shots in the crypto market rally, its immediate competitor and the world&rsq...