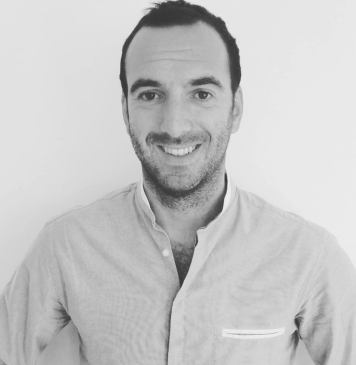 The chairman of the United States Securities and Exchange Commission (SEC), has reaffirmed his earlier stance that Ethereum and similar cryptocurrencies are not securities and are therefore not subject to the country's securities guidelines.
Ethereum falls under a different regulatory structure
The SEC chairman while responding to a letter from cryptocurrency and blockchain legislative advocacy group, Coincenter, stated that the decentralized nature of Ethereum meant that it is not a security, and therefore doesn't have to follow the securities laws put in place by the commission.
Clayton's statement shows that he agreed with the assertion made by SEC's head of corporate and finance division, William Hinman. In July 2018, Hinman noted that decentralized cryptocurrencies such as Bitcoin and Ethereum are not considered as securities since they are open for everyone to purchase. The SEC chairman made a similar statement about Bitcoin last year during an interview with CNBC, where he stated that any currency that potentially replaces the dollar, euro, yen, or other fiat currencies could not be considered a security.
That statement though: "ICOs "can be effective" but "securities laws must be followed". Sounds contradictory, since most ICOs base on ERC standard tokens. As long as there is no regulatory framework for all 50 federal states, his comment is just an opinion #ICO #CryptoNews #ETH

— Werner Hochleitner (@SickParvisMagna) March 13, 2019
It's not really news. He confirmed this months ago.

Generally bullish. Classing cryptos as securities would complicate matters as the SEC, in some cases, deals punitive measures for running unregistered securities.

Confirming that its not a security removes this uncertainty.

— Mati Greenspan (@MatiGreenspan) March 12, 2019
Clayton assured the crypto community that the commission had taken a somewhat balanced approach when dealing with cryptocurrency regulation. He said that the SEC is committed to boosting innovation in the new sector while also ensuring that investors and market participants are kept safe from the harmful elements.
While Bitcoin and Ethereum are not considered as securities, the same cannot be said of Ripple's XRP coin. The commission has so far kept quiet regarding XRP's position, with the crypto community having a mixed opinion in this situation.
If you issue a #Crypto that requires ongoing intervention or otherwise relies on you to provide action for it to function, it is likely going to be classified as a security.

That might be the reason why #Binance is working on a DEX.https://t.co/bVzoSdNbh2

— Jonathan Habicht 🔥 (@HabichtJonathan) March 13, 2019
Ethereum developers twice as active as Bitcoin
The second largest cryptocurrency, Ethereum, has the highest number of developers in the crypto community working to maintain its network. This data was contained in a new report published by Electric Capital, a digital asset management company.
According to Electric Capital's report, there has been a 100 percent increase in the number of developers working on public cryptocurrencies over the past two years. The researchers discovered that Ethereum currently has the largest development team in the crypto space, with roughly 216 developers contributing to the blockchain's repository every month.
The number of developers on Ethereum is twice as much as that of Bitcoin. The report stated that although Bitcoin has been around for a decade, its development is still very healthy, with approximately 50 developers working on maintaining the network every month.
Latest News
Pierre Alexandre
05/22/2019

EOS is currently one of the largest crypto assets platform to build and deploy decentralized application (DApps). O...

Pierre Alexandre
05/21/2019

Litecoin continues to remain as one of the most the popular choice for investors among the altcoin market. The cryp...

Pierre Alexandre
05/18/2019

After months of work building the platform, gathering feedback and learning from our beloved users and partners, we...
We had the pleasure to talk with Daniel Jeffries, a successful engineer, blogger, podcaster and Science Fiction wri...

Pierre Alexandre
05/21/2019

Here are the complete details of Bitcoin's last week performance, the headwinds causing volatility, the marke...

Pierre Alexandre
05/16/2019

Just when Bitcoin has been calling the shots in the crypto market rally, its immediate competitor and the world&rsq...