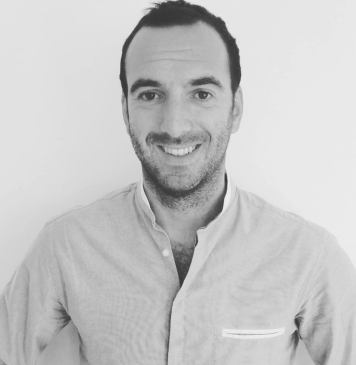 Stellar has always been compared to Ripple due to similarities in the services they offer. However, the collaboration with IBM and other latest developments could see Stellar provide serious competition to Ripple.
IBM partnership could lead to massive Stellar adoption
Jesse Lund, IBM Head of Blockchain solutions, revealed in an interview with Fred Schebesta (Co-Founder, Finder) last week that the company had partnered with Stellar to develop a service that would allow people to make payments from any part of the world. The details of the collaboration have not been revealed since no official announcement has been made yet, but Lund pointed out that the project would be exciting and ambitious.
"I'll be keynoting a major event in Singapore with my friend Jed McCaleb(Stellar founder). We'll be talking about a special announcement about a product and what it includes." This announcement may be made during Money20/20 Asia (March 19-21).
Stellar would experience a massive adoption when the partnership is announced as IBM intends to cover over 50 countries and support more than 30 currencies. IBM would also partner with over 40 banks to integrate the product for cross-border payments. The product comprising a large portion of the world implies that the Stellar blockchain would be used to carry out remittance services at a lower cost, the primary reason why it was launched in the first place.
The increase in adoption is also expected to positively affect the price of Stellar Lumen (XLM) coin. XLM is the eight largest cryptocurrency in terms of market cap, and the expansion of its cross-border service by IBM could see the cryptocurrency record further gain over the next few months, to keep its place or even challenge the other leading cryptos.
Stellar to target both financial institutions and end users
Stellar is looking to offer its services to not only the financial institutions but also to retail end users, a move that could see the blockchain and its products gain even wider adoption. Asides the use of cross-border transaction features, the Stellar Foundation has expressed the desire to boost the other services offered by the blockchain.
The Stellar network is not famous for supporting decentralized apps (dApps) and initial coin offerings (ICOs). However, it is an excellent platform to launch dApps and ICOs, and even though it is behind Ethereum, EOS, TRON, and Cardano in this aspect, several developers trust Stellar enough to develop their dApps on the network over the past few months. Stellar is known for offering cross border payment service but it will increase its versatility when it offers other services.
The blockchain is also expected to undergo an upgrade this year which would usher in the integration of state channels. This service would improve the payment ability of Stellar and enable users to carry out transactions outside the blockchain. The update would also see Lightning Network (LN) integrated into the blockchain to ensure that the transaction speed and volume become faster and more substantial. If that is achieved, more businesses would feel comfortable adding Stellar as a payment option on their platforms.
StellarX sale is to enhance quality
The Stellar Foundation announced earlier this month that it had sold StellarX, its zero-fee decentralized exchange that was launched in the fourth quarter of 2018. The platform was sold to Coinsquare, a Canadian cryptocurrency exchange. Even though everything on StellarX would work as it used to, Coinsquare handling the platform would help enhance the quality of services customers receive. The decentralized exchange is expected to roll out some feature such as the introduction of new fiats and security tokens, with the aim of making it more appealing to crypto traders and investors.
One of our pro users is going long for $XLM @Stellar_XLM_ saying that this is one of the best cryptocurrencies.The chart below shows the outlined targets for swing traders, but this coin is a good one to add to the long term port at this price point.https://t.co/wZyDy2COge

— TradingView (@tradingview) February 27, 2019
$STR $XLM

Still in this bad boy, #Stellar has been getting accumulated on the smaller TF. A small ascending pattern is starting for form on the current resistance level.

-Bullish DI+ cross
- Trough on the ADX
- HL being made on RSI

Flipping this R level could be big. pic.twitter.com/2AyWZgmK1L

— Kaizen (@CryptoKeyser) February 27, 2019
Explore our analytics and market sentiment indicators for Stellar on Predicoin.com.
Latest News
Pierre Alexandre
05/22/2019

EOS is currently one of the largest crypto assets platform to build and deploy decentralized application (DApps). O...

Pierre Alexandre
05/21/2019

Litecoin continues to remain as one of the most the popular choice for investors among the altcoin market. The cryp...

Pierre Alexandre
05/18/2019

After months of work building the platform, gathering feedback and learning from our beloved users and partners, we...
We had the pleasure to talk with Daniel Jeffries, a successful engineer, blogger, podcaster and Science Fiction wri...

Pierre Alexandre
05/21/2019

Here are the complete details of Bitcoin's last week performance, the headwinds causing volatility, the marke...

Pierre Alexandre
05/16/2019

Just when Bitcoin has been calling the shots in the crypto market rally, its immediate competitor and the world&rsq...