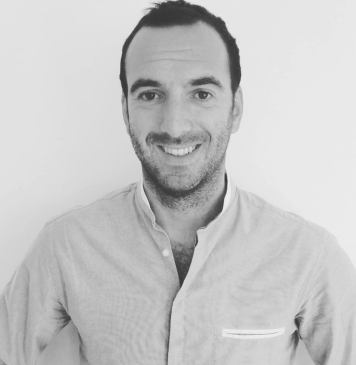 The IOTA cryptocurrency witnessed a steady growth last week after adding an important upgrade to its platform aiming towards higher decentralization.
Summary
IOTA's Weekly Price Movements
Top Recent News
IOTA Market Analysis Using the Omenics' Sentscore
1.IOTA's Weekly Price Movements
Amidst the cryptocurrency market volatility last week, IOTA has managed to put a good performance. Throughout the week, IOTA has been on a steady rise with its price moving northwards 12% in the last seven days.
The IOTA price climbed from $0.38 at the start of the week moving all the way close to $0.50 by the weekend. At the press time, IOTA is trading at a price of $0.47 with a market cap of $1.34 billion.
The weekly price surge puts IOTA as the fourteenth most valuable cryptocurrency by market cap. The Internet-of-Things cryptocurrency surged to new heights due to a huge upgrade coming to the IOTA ecosystem that promises to address a number of issues concerning the platform.
2. Top Recent News
Last Tuesday, May 28, the IOTA Foundation announced a new mechanism that will overhaul the network performance, scalability, and security. The new protocol dubbed as Coordicide aims to decentralize IOTA's core feature called "The Tangle" which earlier relied on a centrally controlled "Coordinator".
This move will prove to be a significant development in IOTA's future roadmap and could possibly bring a transformational chain in its blockchain network. Besides, the Coordicide upgrade will solve all three fundamental problems relating to the blockchain technology which include scaling, high fees, and centralization.
The Coordicide protocol is basically a modular system that adds flexibility to all aspects of the IOTA protocol. In addition to faster transactions and better scalability, the protocol also ensures better node maintenance along with a variety of novel use cases.
IOTA Foundation co-founder David Sønstebø said that having achieved this major milestone, they are all set to accelerate into the next phase of growth and adoption for real-world enterprise solutions.
The IOTA Foundation has also released its new "IOTA Pay Per Content WordPress Plugin" that ...
Register (Free) or Sign In to read the second half of this article.
OR

Latest News
Pierre-Alexandre
06/25/2019

Recent developments taking place in and around the Ethereum ecosystem show that ETH is all poised to trigger an upw...

Pierre-Alexandre
06/24/2019

Giving over 18% returns to its investors in the last week, Bitcoin has attained its new 2019-high crossing $11,000 ...

Pierre-Alexandre
06/20/2019

Several crypto experts and analysts have said that Bitcoin is poised to scale new and unprecedented heights once it...
Pierre-Alexandre
06/24/2019

Omenics tracks trends and virality around cryptocurrencies. We analyze market data, news and social content to help...

Pierre-Alexandre
06/21/2019

Omenics, a cryptocurrency data analytics platform, trends and virality around cryptocurrencies. The social media sc...

Pierre-Alexandre
06/19/2019

Omenics tracks trends and virality around cryptocurrencies. Our buzz metric is a compound indicator of multiple dat...