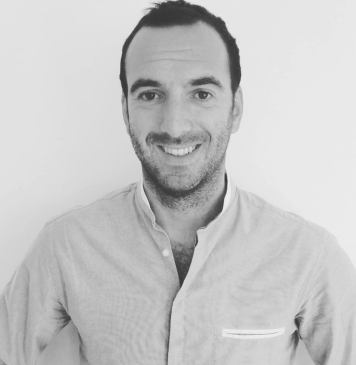 Litecoin (LTC), the fifth largest cryptocurrency by market cap, continues to be one of the favourite cryptocurrencies of the investors. So far, Litecoin has been on a phenomenal uptrend since the very beginning of 2019.
Despite the crypto winter in early 2019, there was a massive influx of money by crypto investors to purchase Litecoin. As the LTC price chart shows, in just four months, Litecoin price surged by nearly up to 200% by the first week of April 2019, compared to early 2019:
Since the start of January 2019 to March 31, 2016, the chart shows a gradual increase in LTC price moving from $32 to $60. We can also see a massive price breakout in the upward direction as Litecoin participates in the bull run of April 2019.
In the first week of April 2019, Litecoin (LTC) added another 50% to its price moving from $60 to attaining its 2019-high of $94. But this rapid price surge was short lived and LTC was seen consolidating between $70 and $80 for the rest of April 2019.
Top Recent News for Litecoin
The renewed optimism among crypto investors has set the Litecoin price soaring high. Inspired from Bitcoin in its early days, Litecoin founder Charlie Lee created the cryptocurrency for daily transactions.
Slowly, Litecoin is emerging as the preferred choice among retailers and merchants due to its near instantaneous on-chain transactions, security, and low fees.
Last month in April 2019, popular crypto trading platform Coinbase launched its U.K. and EU Visa Debit Card. The "Coinbase Card" allows customers to spend their Litecoins (LTC) directly from their Coinbase accounts.
A crypto payments startup Moon recently launched its lightning-enabled cryptocurrency wallet that lets users spend Litecoins on e-commerce websites like Amazon, directly from the Moon browser extension.
To ensure a safe storage solution for institutional investors, the Litecoin Foundation collaborated with military-grade hardware wallet Cobo Vault.
In a recent interview with Forbes, Litecoin founder Charlie Lee his vision of using the cryptocurrency for payments allowing investors to spend it anywhere.
Litecoin Sentscore Charts
With Litecoin making a huge comeback in 2019, let us look at its market sentiment and overall buzz surrounding the cryptocurrency over the last month.
Since the beginning of April 2019, Predicoin's Sentscore graph is in sync with its price movements. During the first week, the Sentscore graph surged in the "positive" region above 6. Nearly by the mid-April, the graph slips to the "Neutral" zone between 4-6.
On the other hand, the news sentiment indicator for Litecoin oscillates majorly in the "positive" region. Just for the first week of April 2019, it was in the "very positive" region between 7.5-10.
The social sentiment indicator was on a rise during the first half of 2019. In the other half, the Litecoin Social Sentscore is oscillating in the neutral zone:
The buzz activity for LTC remains is oscillating in the low level of the neutral zone and may enters the "less content than usual" zone:
There's a major variation in the technical sentiment indicator over the last month. During the first week of April 2019, the technical Sentscore graph quickly surged in the "positive region" suggesting a bullish trend.
But later it has been on a sharp decline as bears took over the charge. The graph has slipped in the "negative" suggesting "bearish" signals for the cryptocurrency:
Some interesting tweets from Crypto twitter:
My thought that BTC & LTC will pullback from these levels is simply a combo of historical data & momentum oscillator indicators

But it is tough to ignore what Litecoin in particular is doing here at the 50 moving average

Who's ready either way?!#Bitcoin #BTC #Litecoin #LTC pic.twitter.com/S0Buj1BBAN

— Crypto Capital Venture ⚡ (@cryptorecruitr) May 6, 2019
#LTC halving in 3months...is it priced in yet? No way, IMO. LTC is still cheap.

— LitecoinPope (@LitecoinPope) May 6, 2019
I'm trying to explain to everybody not to freak out on #Litecoin right now,it's still in the uptrend fine and we're just making a higher low of the 60's from a week ago,this is still a good buy IN FIAT NOT BTC! #LTC @ObiObvi @MaximusBitcoin @CryptOwenWilson @l3l2ucelee @ltc_angel pic.twitter.com/tsGXwxvYg7

— Bitcoin Florida Gator🐊 (@gator_bitcoin) May 6, 2019
Ripple math..... 2 years ago #XRP was a hair under 38 cents so technically its down about 17%. 2 years ago #Litecoin was $16.20 (roughly) today it sits around $72 an increase of about 350%..... Some must've skipped that lesson in grade school. 350%>(-17)% https://t.co/UA3csxHSA2

— Dr. Rob D ProfofHVAC (@BoilingPointLTC) May 6, 2019
$LTC #Litecoin still looking like it adhering to the market maker profile. Unable to break out of the current TR we are just moving through and losing momentum. However, on the /btc trading pair this can also be viewed as a potential cup and handle. pic.twitter.com/haqnWEg9KO

— Kaizen (@CryptoKeyser) May 6, 2019
$LTC/USD#Litecoin

I wanted to post this for a while now, NOT and update, but useful for day traders-
Take a look at A-vs-B. This is why volume is so incredibly important->breakout on vol A vs thin vol breakout in B=>Trap
Always be mindful of this, even in thin liquidity markets pic.twitter.com/kjNHH6pyyl

— E (@GS612) May 7, 2019
LTC/USD | $LTCUSD | $LTC $USD

LITECOIN = The Silver of Cryptos?

Long or short it on WCX: https://t.co/XWiHnqJ4mO pic.twitter.com/tD5MK8XNhP

— Prime Trader [WCX] (@IdeasPrime) May 6, 2019
Sign up for free and explore our cryptocurrency data analytics
Latest News
Pierre Alexandre
05/22/2019

EOS is currently one of the largest crypto assets platform to build and deploy decentralized application (DApps). O...

Pierre Alexandre
05/21/2019

Litecoin continues to remain as one of the most the popular choice for investors among the altcoin market. The cryp...

Pierre Alexandre
05/18/2019

After months of work building the platform, gathering feedback and learning from our beloved users and partners, we...
We had the pleasure to talk with Daniel Jeffries, a successful engineer, blogger, podcaster and Science Fiction wri...

Pierre Alexandre
05/21/2019

Here are the complete details of Bitcoin's last week performance, the headwinds causing volatility, the marke...

Pierre Alexandre
05/16/2019

Just when Bitcoin has been calling the shots in the crypto market rally, its immediate competitor and the world&rsq...