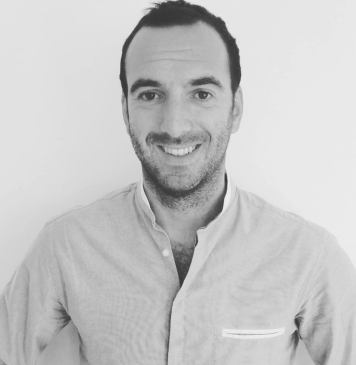 Litecoin continues to remain as one of the most the popular choice for investors among the altcoin market. The cryptocurrency has shows massive price recovery in the last three months with analysts suggesting a high potential for growth for the cryptocurrency.
Summary
Litecoin Price Movement
Top Recent News
Litecoin Market Analysis Using Omenics' Sentscore
1. Litecoin Price Movement
Litecoin, the sixth-largest cryptocurrency by market cap, has recently turned out to be the investors' choice after a phenomenal performance this year. In the last three months, Litecoin has given its investors nearly 100% returns.
Looking to its performance over the last week, Litecoin (LTC) has majorly flirted around $90 price levels showing some sort of volatility. As we can see in the chart, on May 15, the cryptocurrency gained over 10% to cross the $100 milestone.
However, it couldn't sustain these levels for long and by Friday, May 17, the cryptocurrency lost nearly 15% hitting the weekly bottom of $84.99. The Litecoin price for sliding downwards as the overall cryptocurrency market lost around $25 billion in a single day, last Friday.
Post that, we can see some sort of recovery in its price as Litecoin(LTC) currently consolidates around $90 odd levels. At press time, Litecoin is trading at $90.08 with a market cap of $5.65 billion and a minimal 1.25% weekly gains.
2. Top Recent News
Along with Bitcoin and Ethereum, it's now possible to send Litecoin over the world's most popular WhatsApp messaging application using the Lite.im messaging bot. The announcement was made by blockchain ecosystem Zulu Republic Sunday, May 19.

The availability of LTC transactions could give the cryptocurrency a huge liquidity boost.
we are happy to announce that from today you can send and receive #bitcoin & #litecoin on #WhatsApp via @liteim_official ! try it yourself here: https://t.co/JaldSafGBK @FranklynCrypto @SatoshiLite @CharlieShrem @CCNMarkets @GLRalf

— Zulu Republic (@ztxrepublic) May 19, 2019
Litecoin price is expected to rise further amidst the upcoming Litecoin halving event in August 2019. The Litecoin halving event that occurs every 840,000...
Register (Free) or Sign In to read the second half of this article.
OR

Latest News
Pierre-Alexandre
06/25/2019

Recent developments taking place in and around the Ethereum ecosystem show that ETH is all poised to trigger an upw...

Pierre-Alexandre
06/24/2019

Giving over 18% returns to its investors in the last week, Bitcoin has attained its new 2019-high crossing $11,000 ...

Pierre-Alexandre
06/20/2019

Several crypto experts and analysts have said that Bitcoin is poised to scale new and unprecedented heights once it...
Pierre-Alexandre
06/24/2019

Omenics tracks trends and virality around cryptocurrencies. We analyze market data, news and social content to help...

Pierre-Alexandre
06/21/2019

Omenics, a cryptocurrency data analytics platform, trends and virality around cryptocurrencies. The social media sc...

Pierre-Alexandre
06/19/2019

Omenics tracks trends and virality around cryptocurrencies. Our buzz metric is a compound indicator of multiple dat...