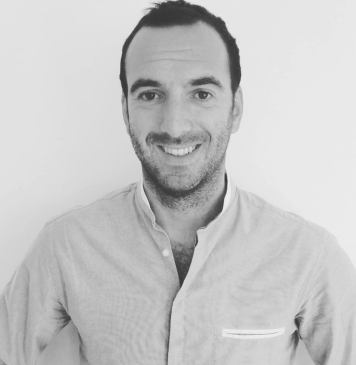 Most central and major banks in the world were against Bitcoin and other cryptocurrencies due to the threat they offer to the traditional banking methods. However, the situation has changed dramatically over the past few months as the banks recognize the potentials of crypto and blockchain technology.
Recent crypto projects by giant banks
On February 21st, Japanese banking giant Mizuho announced that it would be launching a unique crypto project called J-coin on March 1st. The J-coin platform would allow users to make payment for goods and services via the J-coin and is set to rival other companies offering similar services, such as Rakuten, and Line's LINK. The bank partnered with over 60 financial institutions in Japan and would make it easier for users to convert their fiat currencies to J-coin and vice versa.
Japans big banks are set to release "J coin" which can be converted into yen.

Mizuho financial group is involved. Who are early partners of ibms cross border payment solution, that uses @stellar.

Curious to see how that plays out..@crypto @XLM https://t.co/pmUTFggRgn

— Pickingunicorns (@pickingunicorns) February 24, 2019
A week ago, Banco BTG Pactual SA, which is the largest bank in Latin America ventured into the crypto space after launching its own security token. The bank is looking to raise $15 million via its token sale process, with the funds expected to be used to back real estate assets in Brazil. The BTG tokens will be available to investors all over the world except in Brazil and the US, with the bank providing liquidity to the project due to its belief in the crypto space.
Bank Frick, one of the largest banks in Liechtenstein is famous for its innovation in the blockchain space and has launched a cryptocurrency trading platform for institutional investors. The platform called DLT Markets AG will offer institutions professional services, enabling users to trade digital assets in a safe and regulated manner. DLT Markets would bring about a high level of professionalism to the digital currency industry, the bank explained.
Security #token will further professionalize the #crypto market as discussed at this year's @Crypto_CAC. Yet laws and international standards still have to follow suit as @BoersenZeitung emphasizes in an interesting article. pic.twitter.com/FJ8xRJYobO

— Bank Frick (@BankFrick) February 27, 2019
Swiss banking giant Julius Baer partnered with start-up SEBA Crypto, with the aim of offering access to cryptocurrencies to its customers. The bank venturing into the crypto space is due to its genuine belief that digital currencies will become a huge asset class for investors over the next few years. Julius Baer, under the partnership, will enable its customers to store, trade and invest in cryptocurrencies.
Dear @arunjaitley @narendramodi

One of Switzerland's largest banks named Julius Baer has announced its intention to get involved in crypto assets.

Slowly the banks are participating in Crypto around the world.

Time for India to look deep & remove banking ban #IndiaWantsCrypto pic.twitter.com/dHCZs0YzH9

— Nischal (WazirX) ⚡️ (@NischalShetty) February 27, 2019
United States banking giant, JPMorgan revealed a few weeks ago that it is currently developing its own cryptocurrency, the JPM Coin. The cryptocurrency would allow the bank customers to make instant payments using blockchain technology.
In the regulatory space, more central banks are rolling out regulations that would make it easier for crypto companies to operate. Lithuania Central Bank recently updated its policies about cryptocurrencies and now regards them as virtual assets instead of virtual currencies. The new system has strict rules for financial market participants but allows companies to accept cryptocurrency payments processed by third-party platforms that convert the cryptos to fiat currencies. The updated position of the central bank has also opened the way for companies to launch crypto-based investment funds, though the services would only be provided to professional investors.
The Central Bank of Bahrain, yesterday, February 26, revealed that a cryptocurrency exchange in the country, Rain, had passed its Shariah compliance certification, which implies that the services offered by the crypto trading platform are in line with Shariah principles. The regulatory sandbox launched by the central bank was to enable blockchain and crypto firms provide their services in the country once digital asset trading platforms fulfil the necessary regulations put in place.
Bruh - The absolute definition of grinding. @ajnelsn & @_jayd3e to the day (almost), 3 years ago, set out to make a kick-ass product with @rainfinancial 🏗

Today, they're the first crypto exchange regulated by The Central Bank of Bahrain.

🔥💡🤩

Fun part is now about to start! https://t.co/nSAittftfS

— ⚡️Michael Dunworth⚡️ (@MichaelDunwort1) February 27, 2019
Latest News
Pierre Alexandre
05/22/2019

EOS is currently one of the largest crypto assets platform to build and deploy decentralized application (DApps). O...

Pierre Alexandre
05/21/2019

Litecoin continues to remain as one of the most the popular choice for investors among the altcoin market. The cryp...

Pierre Alexandre
05/18/2019

After months of work building the platform, gathering feedback and learning from our beloved users and partners, we...
We had the pleasure to talk with Daniel Jeffries, a successful engineer, blogger, podcaster and Science Fiction wri...

Pierre Alexandre
05/21/2019

Here are the complete details of Bitcoin's last week performance, the headwinds causing volatility, the marke...

Pierre Alexandre
05/16/2019

Just when Bitcoin has been calling the shots in the crypto market rally, its immediate competitor and the world&rsq...