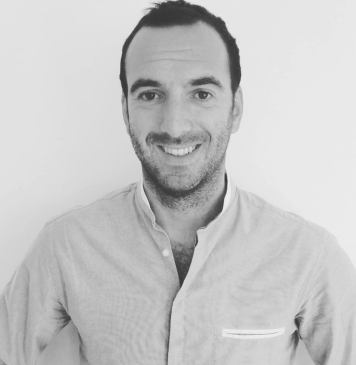 XRP, the third largest cryptocurrency by market cap, had an exciting couple of days, with some relevant partnerships and significant developments recorded recently.
$XRP is trying to break out of a 7 month bear market.

Many traders will be waiting to buy the confirmed breakout.

For now, you can see the attempt knocked back on the daily wick. 👀

You must await confirmation before attempting this trade. 🤓 pic.twitter.com/9ys4p3biwV

— Sir ฿itlord 🇦🇺 📚 (@Crypto_Bitlord) March 13, 2019
Here are a few events that took place over the past few days:
Binance Trust Wallet now supports XRP
Trust Wallet, the official wallet of cryptocurrency exchange Binance, announced a few hours ago that it had integrated XRP to its platform and users can now purchase cryptocurrencies using their credit cards.
According to the press release, XRP's support meant that it now joins other leading cryptocurrencies, Bitcoin, Litecoin, Bitcoin Cash, Ethereum, and ERC20 tokens on Trust Wallet. This latest development is big news for the XRP community as it comes just days after the cryptocurrency was listed on Coinbase, the leading exchange in the United States.
Ripple to work with IBM, Microsoft, and Circle to boost crypto adoption
Ripple is set to work with some big companies such as IBM, Microsoft, and others in an attempt to promote the adoption of cryptocurrencies and blockchain tech all over the globe. The company's Head of Banking, Marjan Delatinne has been listed as a member of British Blockchain Association's advisory board. This opportunity will allow her to work with some of the leading tech companies in the world with the hope of promoting education and the adoption of blockchain tech and cryptos in the UK.
In another massive development, SIX, the largest stock exchange operator in Europe, announced that it is looking to add an XRP exchange-traded product (ETP) very soon. The ETP would be traded on SIX's platform.
According to the CEO of Amun AG, Swiss financial regulators have approved the product, and it would be displayed as XRP ETP on SIX's platform.
Switzerland is a step ahead of the rest! The primary Swiss stock exchange SIX will list a cryptocurrency-based exchange-traded product (ETP), tracking the price of XRP. It will happen soon! SIX says: "World's first XRP ETP within 2 months!"
Crypto is maturing 😎 https://t.co/zC79zUeg5Y

— Crypto Couple (@coupleofcrypto) March 11, 2019
XRP used for cross-border payments by 19 companies
XRP continues to gain adoption and is currently the most used cryptocurrency for cross-border payments. In a recent report by Ripple, the company confirmed that its xRapid product now powers four cryptocurrency exchanges. The digital asset exchanges are Bittrex, Coins.ph, Bitso, and Bitstamp, and they are expected to help banks and other financial institutions to use XRP for cross-border transactions.
Ripple mentioned other companies that have adopted xRapid technology for cross-border including Euro Exim Bank, Catalyst, Cualix, SBI Virtual Currencies, Mercury FX, Viamericas, IDT, Arrington Capital, SendFriend, FlashFX, JNFX, Bitrue, FTCS, Transpaygo, and R3. The adoption of xRapid will help Ripple in its bid to replace SWIFT as the dominant cross-border platform in the world.
"If btc's fees and transaction times make people's heads turn, then #Ripple is even more astounding. By using #XRP you can turn that 4680-second wait into just 4 seconds. And the fees are minuscule even compared to btc."#XRPCommunityhttps://t.co/RGA80naL6J

— 🐼PandaRippleXRP🐼 (@RipplePandaXRP) March 14, 2019
I see a lot of comparisons between various coins. One is 1 sec faster, an other one is $0.01 cheaper. I'm not saying this doesn't matter but when choosing the standard, other factors like liquidity and politics will matter greatly.#justsayin #XRPcommunity @Ripple $XRP @Ripple

— Leonidas (@LeoHadjiloizou) March 13, 2019
Xpring partners Forte to create a $100 million fund for supporters
Xpring, Rippple's initiative, has collaborated with Forte, a gaming blockchain startup to start a $100 million fund to support game developers. According to the official announcement, Ripple will raise the money while Forte has been tasked with managing the fund, and it is aimed at boosting the mainstream adoption of crypto and blockchain in the gaming space.
The companies believe that blockchain tech has the potential to significantly improve game designs. It would also help game developers to develop better and more successful gaming platforms, something they have found hard to implement in the past.
We can't stress how big this partnership is between Ripple and Forte!
The online gaming world is massive! Bigger then most people think! #XRP will be the standard. It will allow gamers to see more of there $$ / feeshttps://t.co/pTi8TEOUQe@digitalassetbuy @LeeR912 @BankXRP

— XRP Researcher | XRP Investor (@XRPNews_) March 13, 2019
As XLM has just been listed on Coinbase Pro, the crypto community is wondering when it will be the case for XRP:
It's a sad, sad day when a cryptocurrency gets listed on Coinbase and you can't burst out laughing whilst reading the responses to the announcement tweet screaming "but wen $XRP"

— Crypto Bobby (@crypto_bobby) March 13, 2019
Or also wondering if there were not some insider trading at this time:
I posted this graph to show the possible insider trading on Coinbase when $XRP was listed

No time to check now but curious to see how far off from this pattern is $XLM

I suspect $XLM a potential Sillicon Valley pump-and-dump. Way too many tech/vc/founder influencers had bags. https://t.co/JHznq7oQpk

— Francis Pouliot 🐂₿ (@francispouliot_) March 13, 2019
News sentiment for XRP is getting back to a positive range:
Get more insights and sentiment indicators on our data analytics platform Predicoin.com
Latest News
Pierre Alexandre
05/22/2019

EOS is currently one of the largest crypto assets platform to build and deploy decentralized application (DApps). O...

Pierre Alexandre
05/21/2019

Litecoin continues to remain as one of the most the popular choice for investors among the altcoin market. The cryp...

Pierre Alexandre
05/18/2019

After months of work building the platform, gathering feedback and learning from our beloved users and partners, we...
We had the pleasure to talk with Daniel Jeffries, a successful engineer, blogger, podcaster and Science Fiction wri...

Pierre Alexandre
05/21/2019

Here are the complete details of Bitcoin's last week performance, the headwinds causing volatility, the marke...

Pierre Alexandre
05/16/2019

Just when Bitcoin has been calling the shots in the crypto market rally, its immediate competitor and the world&rsq...