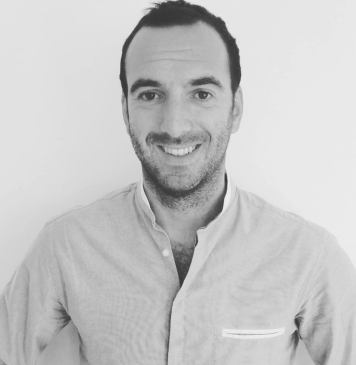 Our news sentiment score for NEO has turned very positive (8/10).
Our general sentiment score is also positive (6/10), social media sentiment is still neutral (4.8/10)


NEO co-founder, Da Hongfei, presented NEO 3.0 at the 2019 DevCon event in Seattle, where he talked about the potential of the smart economy and how NEO is aiming to revolutionize the industry.
However, making the network scalable should be their top priority as they will likely lose more dApps to EOS and TRON if the problem is not addressed.
Brett Rhodes from NEO News Today interviewed Neo Founder Da Hongfei during NEO DevCon 2019 in Seattle
NEO 3.0 to usher in a new dawn of smart contract
According to Hongfei, the smart contract would be the next evolutionary stage in economics as it would take the world away from the current industry-based economy into a digitally-controlled one.
He discussed the different benefits that the smart economy will offer to the world, mainly decentralization. The decentralized nature of the economy, made up by blockchain and distributed ledger technology (DLT), will lead to higher levels of transparency and inclusion within the financial landscape and the society in general.
NEO wants to provide a solid base for this economy by allowing several projects in a wide range of industries to be built on their network. NEO 3.0 will hopefully benefit people in various sectors, from venture capitalists to the average farmers. The co-founder is optimistic that NEO has what it takes to be the leading blockchain in the world by next year, and help usher in the new age of smart economy.
NEO should focus on scalability
Despite the promises of the smart economy and what NEO has to offer with its NEO 3.0, scaling the network is the biggest challenge the system should handle at the moment. There is skepticism amongst dApp developers and the crypto community about the success of the blockchain due to its low scalability.
At the moment, NEO doesn't process a high number of transactions per second (TPS), and this has led to some developers preferring EOS over it. According to DappRadar, EOS currently processes roughly 4,000 transactions per second, while TRON processes 2,000 TPS, figures that NEO doesn't match. Effect AI, one of NEO's top dApps, recently expressed their disappointment with the blockchain's performance, stating that despite being good for ICO, NEO had failed to deliver the required speed when it matters the most.
According to Chris Dawe, CEO of Effect AI, they had stopped production on most of the blockchain applications they were designed for their smart contract stacks and are looking to migrate to EOS. Although they have the gpool smart contract built on the NEO blockchain, Effect AI has no intention of launching it on the network:
We then realized that the NEO blockchain sucks and we need to get the heck out of that town. So we stopped production on many of the Blockchain applications we were putting together in our Smart Contract stack and focused on going to conferences and exploring other blockchains.

That being said the gpool smart contract is fully built on NEO but no point in deploying as it will never go live on NEO.
The company explained that although NEO's free transaction system is attractive, it is not functional. For NEO to challenge EOS, TRON, and Ethereum in terms of number of dApps, the network must increase its scalability.
Data compiled by blockchain research unit Diar, EOS and TRON account for roughly 94% of all monetary transactions conducted by dApps, with Ethereum having the remaining 6% of the share. This implies that currently, NEO doesn't account for any dApp transactions made, and it would need to improve its services it if wants to compete with the leading dApp platform providers.
#NEODevCon2019 interview with Jeff Solinsky, $NEO core developer and Aphelion lead developer (@Apheliontoken) discussing improvements to the NEO platform. https://t.co/uIIe2R3Z5s

— NEO News (@NEOnewstoday) February 18, 2019
During NEO Global Develop Seattle, Justin Wu has interviewed John DeVadoss, Head of Development of NEO Blockchain :
Interview NEO Global Develop Seattle w/ John DeVadoss $neo @neo #ngd https://t.co/PrlnDDrrGI

— Justin Wu (@hackapreneur) February 27, 2019
Sign up to Predicoin.com and explore our data analytics and sentiment indicators for NEO.
Latest News
Pierre Alexandre
05/22/2019

EOS is currently one of the largest crypto assets platform to build and deploy decentralized application (DApps). O...

Pierre Alexandre
05/21/2019

Litecoin continues to remain as one of the most the popular choice for investors among the altcoin market. The cryp...

Pierre Alexandre
05/18/2019

After months of work building the platform, gathering feedback and learning from our beloved users and partners, we...
We had the pleasure to talk with Daniel Jeffries, a successful engineer, blogger, podcaster and Science Fiction wri...

Pierre Alexandre
05/21/2019

Here are the complete details of Bitcoin's last week performance, the headwinds causing volatility, the marke...

Pierre Alexandre
05/16/2019

Just when Bitcoin has been calling the shots in the crypto market rally, its immediate competitor and the world&rsq...