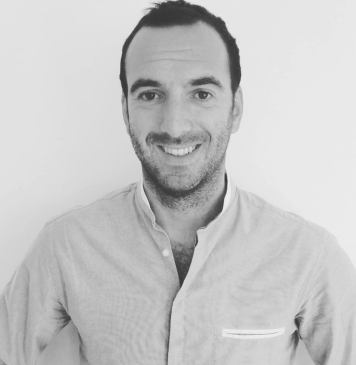 Two weeks back, in a major disclosure, the New York State Attorney General (NYAG) Letitia James slapped a court order to popular crypto exchange Bitfinex in a massive $850 million loss cover-up.
NYAG accused Bitfinex of engaging in a secret and unethical deal with stablecoin operator Tether to cover its losses by using corporate funds without informing the investors. In an immediate rebuttal, Bitfinex called these allegation to be "written in bad faith" and "riddled with false assertions".
Now, in the memorandum of law filed last week on May 3rd, NYAG seeks the disclosure of documents while claiming "that Bitfinex and Tether misled their clients and investors". The memorandum stated why the NYAG Office seeks the disclosure of documents and calls for more transparency.
The document reads: "While that and other discrepancies do not change the core issues in this case [...] they only heighten the OAG's [Office of the Attorney General's] need to obtain documents and information in a timely, organized fashion so that the OAG may understand what has taken place, and what continues to take place, at these companies."
NYAG also stresses that the court order hasn't put any restriction or prevented Bitfinex and Tether from continuing their operations.
Bitfinex Files Counter-Response
iFinex, the parent company of Bitfinex and Tether has recently responded to the allegations while arguing that "there was no ongoing fraud, and no "victims" in need of the drastic remedy of an injunction to protect them".
In another document filed as a counter-response to the allegations, iFinex makes some important assertions. Citing the Martin Act, iFinex states that the NYAG's office doesn't explain how Tether's USDT stable coin qualifies to be either a commodity or a security.
In counter allegation, iFinex stated that NYAG should first seek the right authority to "regulate this space". It also calls NYAG's injunction to be very disruptive as it would freeze $2 billion Tether reserves and would further prohibit any sort of investments for an indefinite future.
iFinex stresses that it is not guilty of any fraud and that the "massive regulatory overreach has no corresponding benefit". In the filing, iFinex notes that Tether's disclosure of reserves could contain loans given to its affiliates. But it notes that USDT holders are free to redeem their money anytime they want. It stresses that it "has ample reserves to meet the demand".
More importantly, iFinex states that it is not bound by duty to inform its customers of all matter or decisions that it makes. It also accuses NYAG of misusing the term "investor" in place of customers who are not entitled to disclosures.
CoinMarketCap Excludes Bitfinex's Data
The recent court order against Bitfinex is already starting to have its ripple-effect in the crypto industry. Data aggregator CoinMarketCap has recently excluded data inputs from Bitfinex for the BTC global average price.
The hovering of the court order is likely to cast a shadow over Bitfinex and Tether until any clarity comes into this matter.
As such, the court order is not stopping Bitfinex from pursuing its further plans. Reportedly, Bitfinex is likely to raise $1 billion in Initial Exchange Offering (IEO) by selling its native crypto token LEO. The fundraising scheme is most likely initiated to support the exchange's $850 million loss and infuse new liquidity.
At time press, our Tether Sentscore (general market sentiment indicator) is in
the negative zone, heading on a downward direction
Latest News
Pierre Alexandre
05/22/2019

EOS is currently one of the largest crypto assets platform to build and deploy decentralized application (DApps). O...

Pierre Alexandre
05/21/2019

Litecoin continues to remain as one of the most the popular choice for investors among the altcoin market. The cryp...

Pierre Alexandre
05/18/2019

After months of work building the platform, gathering feedback and learning from our beloved users and partners, we...
We had the pleasure to talk with Daniel Jeffries, a successful engineer, blogger, podcaster and Science Fiction wri...

Pierre Alexandre
05/21/2019

Here are the complete details of Bitcoin's last week performance, the headwinds causing volatility, the marke...

Pierre Alexandre
05/16/2019

Just when Bitcoin has been calling the shots in the crypto market rally, its immediate competitor and the world&rsq...