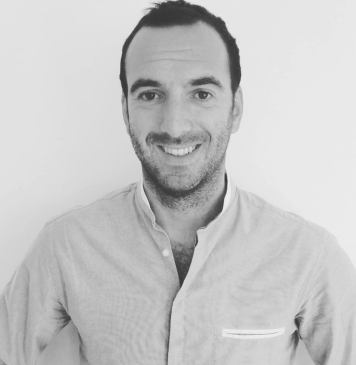 After months of work building the platform, gathering feedback and learning from our beloved users and partners, we have decided to rebrand from Predicoin to Omenics.
The change to Omenics stems from our desire to build a global crypto analytics website, and avoid confusion amongst users about whether we were offering an ICO.
We began building our company in summer 2018 with the goal of providing innovative tools that empower investors to track the market and discover insights from the growing world of crypto data. At that time, we used Predicoin as the name of our web service, but received regular feedback that our name could lead to confusion, and that the "Prediction" + "Coin" pun was not evident across different languages and cultures.
With Omenics, our objective remains the same: build the go-to crypto data analytics platform. We look forward to providing the complete experience combining alternative data, content tracking and cryptomarket metrics for everyday users and our professional partners through Omenics.
Why Omenics?
Omens are signs or signals that are interpreted and believed to hint at the future. We believe that by aggregating data from various sources and calculating metrics, we provide signals that help crypto professionals interpret the market and plan their investment strategies.
The Omenics platform and API offer users the opportunity to explore the rich datasets underlying the cryptomarket, and interpret these omens.
Omenics is powered by the Sentscore crypto scoring engine: which provides a new range of metrics and analytics for digital assets.
Adding "Omen" + "ics" signifies our commitment to data-driven research providing actionable and interpretable signals in the cryptomarket.
We hope you like the change as much as we do, as we keep buidling on.
The Omenics team
Latest News
Pierre-Alexandre
06/25/2019

Recent developments taking place in and around the Ethereum ecosystem show that ETH is all poised to trigger an upw...

Pierre-Alexandre
06/24/2019

Giving over 18% returns to its investors in the last week, Bitcoin has attained its new 2019-high crossing $11,000 ...

Pierre-Alexandre
06/20/2019

Several crypto experts and analysts have said that Bitcoin is poised to scale new and unprecedented heights once it...
Pierre-Alexandre
06/24/2019

Omenics tracks trends and virality around cryptocurrencies. We analyze market data, news and social content to help...

Pierre-Alexandre
06/21/2019

Omenics, a cryptocurrency data analytics platform, trends and virality around cryptocurrencies. The social media sc...

Pierre-Alexandre
06/19/2019

Omenics tracks trends and virality around cryptocurrencies. Our buzz metric is a compound indicator of multiple dat...