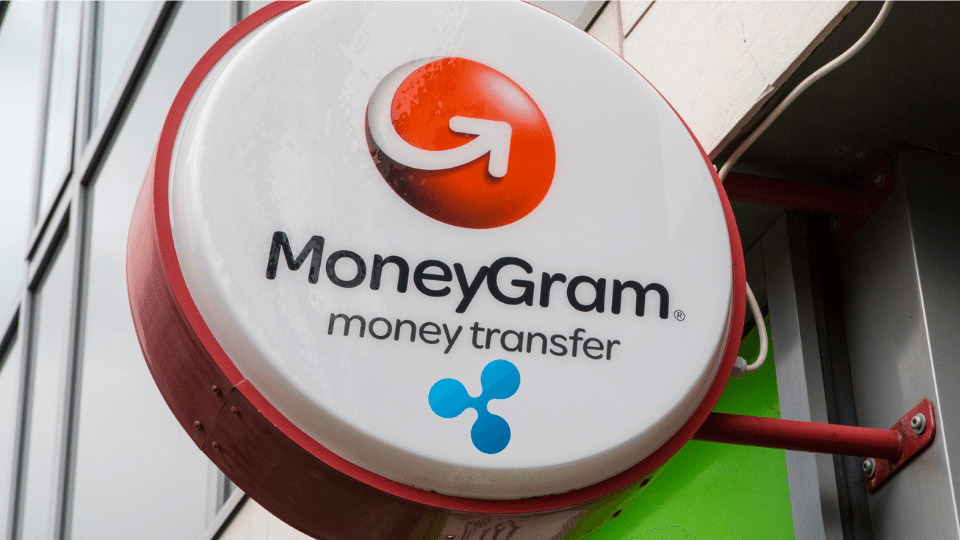 In a major breakthrough, blockchain startup Ripple has inked a $50 million deal with MoneyGram where the latter will be using Ripple's XRP-based xRapid solution for instant global settlements.
Summary
Money Transfer Giant MoneyGram Announces XRP Adoption
The Deal of the Partnership
Announcement Fails to Push XRP Price Northwards
1. Money Transfer Giant MoneyGram Announces XRP Adoption
The competition in the digital payments industry continues to escalate further with the entry of big players in the market. Today, June 18, social media giant Facebook has released the whitepaper for its native cryptocurrency Libra.
Waging a new war head-on, money transfer giant MoneyGram has entered into a strategic partnership with blockchain payment startup Ripple. As part of the partnership, MoneyGram will be using XRP tokens for its day-to-day operations.
In a strategic partnership, Ripple will become @MoneyGram's global partner for cross-border payment and foreign exchange settlement, using XRP. https://t.co/4YlnFWy1ha https://t.co/aJnchpzj5k pic.twitter.com/cyald9sikr

— Ripple (@Ripple) June 17, 2019
2. The Deal of the Partnership
According to the Fortune report, Ripple will be acquiring nearly 8-10% stake in MoneyGram buy buying its shares for $4.10 a piece with a capital commitment of $50 million in total. Note that this exchange of equity will be valued initially for a two-year period.
The partnership will majorly focus on using Ripple's XRP-based xRapid solution to provide on-demand liquidity. Thus, it will facilitate instant payment settlements across the globe while eliminating the dependence on pre-funding.
Ripple banks on XRP's ability to make instant payment settlement in just 3-4 seconds anywhere across the globe whereas other digital assets require anywhere between 15 minutes to an hour. Moreover, the cost of XRP transfer is also very less in comparison to other digital assets.
MoneyGram CEO Alex Holmes said that Ripple's xRapid payment solution will help the company to revolutionize their operations by dramatically streamlining its global liquidity management.
In his interview with Bloomberg TV, Ripple CEO Brad Garlinghouse says that Facebook is a new entrant in the crypto market and still in the experimentation phase. On the other hand, he notes that Ripple has emerged as a market leader over the years solving real-life industry problems and thus they are far more competitive to deal with the market challenges.
Facebook is venturing into crypto. But will it kill or fuel the competition? Ripple CEO Brad Garlinghouse talks all things crypto with @emilychangtv https://t.co/lHBrajnXMY pic.twitter.com/ly3urrhQeP

— Bloomberg TV (@BloombergTV) June 17, 2019
The deal could certainly be a win-win situation for both parties, more importantly, giving XRP a massive liquidity boost. MoneyGram currently serves millions of customers across 200 in the $600 billion global remittance market.
3. Announcement Fails to Push XRP Price Northwards
The announcement pushed the price of XRP above $0.45 initially. However, it has failed to keep the momentum going and at the press time, XRP is again trading $0.43 with just 1.3% price surge.
Also, soon after the announcement, MoneyGram share price shot by over 150% while XRP barely managed a 10% price rise.
This has got the heads of several investors rolling.
Give me your best explanation of what exactly is going on here... $XRP #Ripple pic.twitter.com/Ijgl6w1xIS

— CryptoBitcoinChris (@CryptoBTC_Chris) June 18, 2019
The Omenics' Sentscore chart shows that despite the announcement on Monday, June 17, the overall market sentiment is going downwards with no signs of an uptick:
Also, the social sentiment chart gathered some steam after the news, but it too has changed its direction downwards:
---