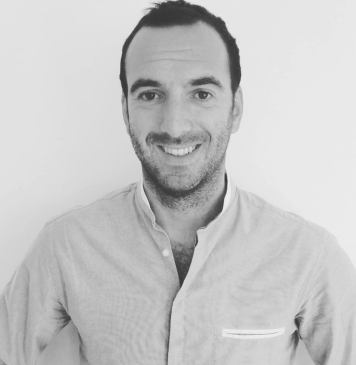 Cryptocurrencies and the technology behind them, blockchain, continue to gain adoption as large corporations are exploring the benefits that this new industry has to offer. Storing cryptocurrencies with maximum security is a standard requirement for most traders and investors, which led to the creation of phones that could help users save their crypto assets. The latest company to offer a cryptocurrency storage service on mobile phones is Samsung, the world's largest manufacturer of smartphones.
Samsung offers crypto storage service
It looks like in addition to hardware support for keystore (cold storage), @SamsungMobile S10 will have a native wallet with Digital ID and will support #BTC, #ETH, #Enjin and COSMEE (whatever that is). Interesting choice of coins to say the least... pic.twitter.com/q6DvZ43kXs

— Andrei Cheshko (@andreillc) February 25, 2019
Samsung has revealed that its latest flagship phone, the Galaxy S10, will come with a dedicated secure storage function to enable crypto users to save their private keys. The phone which was officially launched on Wednesday, February 20, comes with Samsung Knox, a new function targeted toward cryptocurrency users.
In a press release, the company stated that the Galaxy S10 phone has an in-built defense grade feature dubbed Samsung Knox, which will serve as a secure storage backed by hardware. Samsung Knox will help store users' private keys.
Samsung Mobile Business Development Summit : They are serious about blockchain. Also features @enjin logo as a partner, confirming rumors in my video https://t.co/n1OpOP1fEF. Exciting times! pic.twitter.com/5t7TRWg0pc

— Boxmining (@boxmining) February 25, 2019
The Samsung Galaxy S10 features an upgraded camera system that has advanced intelligence. According to the company, the phone also has the ability to charge other phones wirelessly, has an 8GB RAM and 256GB storage (on the base model) and a host of other features. Samsung, however, did not release further details about the Knox solution and did not respond to request for comment from crypto media houses.
Enjin Coin surges up to 150 percent
Enjin Coin rises by over 150% over the past few hours after reports surfaced that Enjin Wallet, a crypto wallet provider in South Korea, will provide the blockchain wallet in Samsung's Galaxy S10 phone. A report by Asia Crypto Today yesterday, February 25, showed images of the Enjin Wallet being utilized in Samsung's phone to carry out ETH transactions.
Enjin Wallet in the Samsung blockchain keystore. Source: asiacryptotoday.com
A source close to the issue revealed that Enjin Wallet would be integrated into Galaxy S10, which would likely garner over 30 million users, and the wallet would be used to send and receive ERC20 and other Ethereum-based tokens.
The news saw the price of Enjin Coin (ENJ) surge by roughly 150% over the past 24 hours. Earlier yesterday, the coin was trading at $0.04 but had risen to reach a daily high of $0.108.
Samsung joins HTC and Sirin Labs in launching a crypto phone
Samsung integrating a crypto feature in its latest Galaxy S10 phone implies that the company has now entered a slowly growing line of smartphones designed with cryptocurrency features. In 2018, a Taiwanese electronics manufacturer, HTC, launched its Exodus 1 phone, a smartphone that would function as both a mobile connecting point to the world of decentralized networks and a storage device for crypto users that wish to control their assets from their phones.
Phil Chen, the founder of HTC's Vive, is of the view that smartphones will play a critical role in the development of cryptocurrencies, the same way PC did in the early days of the internet. HTC is committed to manufacturing products that would make it easy to use crypto assets, and in the process, boost cryptocurrency adoption.
Another company that launched a crypto-based smartphone is Sirin Labs, an electronic supplier in Switzerland. In November 2018, the company announced that it was ready to launch its proprietary blockchain-based smartphone.
The crypto smartphone dubbed Finney will provide the normal functions of smartphones in addition to its role as a cold storage wallet. According to the company, Finney will enable users to log on digital currency exchanges safely and securely, while the crypto wallet could serve as an offline storage for the cryptocurrencies.
Latest News
Pierre Alexandre
05/22/2019

EOS is currently one of the largest crypto assets platform to build and deploy decentralized application (DApps). O...

Pierre Alexandre
05/21/2019

Litecoin continues to remain as one of the most the popular choice for investors among the altcoin market. The cryp...

Pierre Alexandre
05/18/2019

After months of work building the platform, gathering feedback and learning from our beloved users and partners, we...
We had the pleasure to talk with Daniel Jeffries, a successful engineer, blogger, podcaster and Science Fiction wri...

Pierre Alexandre
05/21/2019

Here are the complete details of Bitcoin's last week performance, the headwinds causing volatility, the marke...

Pierre Alexandre
05/16/2019

Just when Bitcoin has been calling the shots in the crypto market rally, its immediate competitor and the world&rsq...