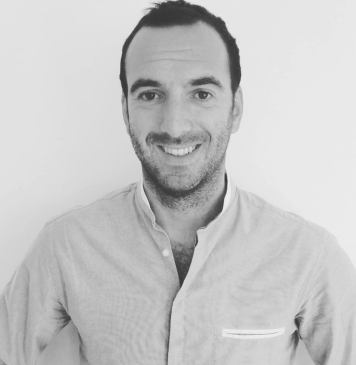 Lightning Network (LN) is considered by many as the solution to Bitcoin's scaling problems as it encourages more merchants to accept Bitcoin as a means of payment. The idea was first described by Joseph Poon and Thaddeus Dryja in 2015 but was launched not long ago. However, the Lightning network still faces scalability challenges that need to be addressed before the Bitcoin transactions attain the speed required.
Estimated Lightning Network nodes are now more than those of Ripple, Litecoin, BCH, Stellar, BSV, Cardano, Monero, ZCash, Neo, Nem, IOTA, Siacoin, Decreed and Dogecoin combined

Sources: https://t.co/UvQJYVZI2Mhttps://t.co/IRZoo0DLr6 pic.twitter.com/Pi2RUGT6k9

— Federico Tenga (@FedericoTenga) February 27, 2019
The Lightning Network currently has routing challenges, loading a LN node could take more time than expected.
The Lightning Network at the time of writing this article shows 6,822 reachable nodes (+18,46% since the last month). The number of channels has also augmented by 35% to 30,600 in the last month. Network capacity has reached 730 BTC ($2.8 million).
When a user wants to make a LN payment of small amounts, it is easier to locate a successful payment route. However, the situation is different for large transaction amounts since only a few channels have the capacity to handle huge transactions.
Lightning Network is a robust scaling solution. Raven is based on a code fork of Bitcoin so it is completely compatible with LN.

Digital assets and LN channels are well suited for use cases with high volume like securities.

Devs who want to work on this are welcome! Join us!

— Project Raven / RVN / Ravencoin (@Ravencoin) February 28, 2019
Broadcasting transactions on the Lightning Network have a worse transaction speed compared to the Bitcoin blockchain.
The nature of antifragile networks is such that disasters are localized rather than systemic. While some reckless individuals have suffered losses due to hardware failures, it's quite clear that the network as a whole continues to grow. https://t.co/fwkrp78nc0

— Jameson Lopp (@lopp) February 28, 2019
Jiang Zhuoer, the founder of Bitcoin mining pool BTC.TOP recently stated that LN is not Bitcoin's scaling solution at the moment since the cryptocurrency will be locked in channels. For instance, funds flow from cryptocurrency exchanges to payment gateways in a single direction, and this implies that Bitcoin is used in the channels in a short period of time. However, opening and closing the channel during transactions would negatively affect the LN by causing an increase in transaction fees, which would discourage merchants from adopting the Lightning Network.
Boxmining Crypto Youtuber shared recently a very good analysis on how works the Lightning Network
According to Zhuoer, digital currency exchanges won't have the power to control the BTC of their users, and this will lead to the cryptocurrency becoming dormant in channels, ultimately causing several technical problems. He pointed out that the LN as a payment network has a limited scope at the moment, and unless there is a large centralized super lightning hub, the congestion problems encountered on Bitcoin's main chain cannot be tackled.
If the scaling challenges on LN are not solved, then the Bitcoin network will experience super congestion in the next crypto Bull Run. This is what he stated on Weibo February 25:
" We can predict a severely congested bitcoin network during the next bull run in 2020-2021," Jiang said, " But of course, Bitcoin Core developers will see it as a 'transaction fee market' rather than the ' congestion'."
Splicing to come to Lightning Network's rescue
Splicing, a feature that enables LN users to combine the open channel, close channel and on-chain Bitcoin outputs into one transaction, could be the most critical feature on the network, according to Andreas Antonopoulos during one of the latest Podcast, Let's Talk Bitcoin:
"This is probably one of the most powerful and underappreciated features. My theory is that the way we're going to see Lightning being used is that people will have the vast majority of their funds on Lightning all the time. The only funds that are not on Lightning are the funds you keep in cold storage." (

Andreas Antonopoulos)
LN's splicing feature enables the completion of BTC withdrawal and the opening and closing of lightning channels within a single transaction. Thus, splicing will be able to prevent the Bitcoin network from getting overwhelmed with numerous transactions.
Andreas also discussed another feature called CoinJoin, popularly known for enabling privacy in LN. However, the feature also saves users a substantial amount in transaction fees by allowing LN operators to combine funds in a single transaction and pay just a single transaction fee instead of multiple.
People who don't make it clear how privacy destroying using Lightning Network over anything but Tor are showing themselves clearly as people who don't really give a shit about privacy in Bitcoin.

— Secret Blockstream Employee #202884 (@brian_trollz) February 28, 2019
Chris Belcher, a Bitcoin enthusiast from London has published a great article on Bitcoin Wiki where he covers some of the Bitcoin and Lightning network privacy issues:
For the last few weeks I've been working on a literature review for bitcoin privacy: https://t.co/hmDf0JT8Ky It aims to cover about all privacy issues in bitcoin, including Lightning network, and has a bunch of examples to help demonstrate how the concepts work in practice.

— belcher (@chris_belcher_) February 23, 2019
Latest News
Pierre Alexandre
05/22/2019

EOS is currently one of the largest crypto assets platform to build and deploy decentralized application (DApps). O...

Pierre Alexandre
05/21/2019

Litecoin continues to remain as one of the most the popular choice for investors among the altcoin market. The cryp...

Pierre Alexandre
05/18/2019

After months of work building the platform, gathering feedback and learning from our beloved users and partners, we...
We had the pleasure to talk with Daniel Jeffries, a successful engineer, blogger, podcaster and Science Fiction wri...

Pierre Alexandre
05/21/2019

Here are the complete details of Bitcoin's last week performance, the headwinds causing volatility, the marke...

Pierre Alexandre
05/16/2019

Just when Bitcoin has been calling the shots in the crypto market rally, its immediate competitor and the world&rsq...