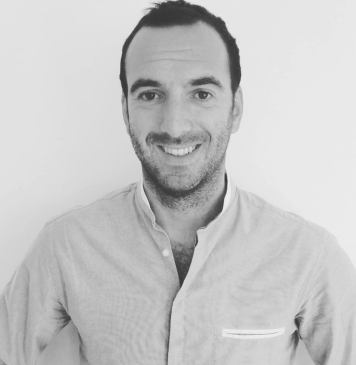 Over the last two months, the Tezos cryptocurrency has emerged as a formidable player in the cryptosphere. Making its way into the top twenty cryptocurrencies by market cap, Tezos (XTZ) has made significant progress in the last two months.
The Tezos price chart since March 2019 shows that the cryptocurrency has set itself on a steadily growing northward trajectory. In the last two months, the Tezos price has surged by 200% from $0.40 to make a high above $1.40.
At press time, Tezos (XTZ) is trading at a price of $1.09 with a market cap of $722 million USD. So before knowing the reasons behind Tezos's rise to fame, let's know a bit about the cryptocurrency project.
What Is Tezos and How Does It Work?
Tezos arrived in the crypto market in July 2017 through an Initial Coin Offering (ICO). Tezos is one of the highest funded ICOs of all time raising a whopping $232 million when the ICO industry was going through its peak.
As per its official website, "Tezos is a new decentralized blockchain that governs itself by establishing a true digital commonwealth". The term commonwealth refers to a community of crypto enthusiasts sharing similar goals and interests.
The Tezos blockchain network is a unique self-amending platform which allows its token holders to collectively decide on introducing protocol improvements over time. It has a Proof-of-Stake consensus model where all the stakeholders can participate in its governance structure.
Tezos's distributed ledger also utilizes smart contracts for its unique on-chain governance mechanism. Tezos implements its unique features by leveraging the Network Shell which breaks down into three sub-protocols: Network Protocol, Transition Protocol, and Consensus Protocol.
The progress #tezos has made over the last 12 months is undeniable. I wonder why @cz_binance does not like it or who pissed him off to not list $XTZ. Binance listing is not relevant anyway long term but I am just curious to know why.#binance $BNB

— hodlonaut (@CryptoLeb) May 4, 2019
Top Recent News
During a recent interview with finews.com, Tezos Foundation chief Ryan Jesperson spoke about improving the network's procedures, processes, and internal governance. Ryan also spoke about how Tezos plans to tokenize different financial instruments like derivatives, real-estate, funds, etc.
Tezos founder Arthur Breitman remains confident about the success of the Tezos blockchain network. Breitman believes that Tezos will emerge as a formidable player in the altcoin space.
Tezos's Predicoin Sentscore Analysis
Predicoin's Sentscore chart shows that the crypto sentiment remains in the neutral zone and oscillates in the range between 4.2-6.
The news sentiment indicator moves across the "positive" and the "very positive" region. The chart below shows the news sentiment increasing in the same time as Tezos price was raising. The news sentiment score is then having a strong drop between 04/24 and 27/04.
The social sentiment graph moves in the "neutral zone" and oscillates all across the lower and upper boundary i.e. 4-6 of the neutral zone.
We can see some potential patterns between Tezos social sentiment increases (or while the score is breaking previous ranges) and price:
During the beginning of March 2019, Tezos's technical chart made a sharp rise moving to the "positive" region above 6. The technical chart largely stayed in the positive region indicating a bullish sentiment for Tezos. However, off lately, the graph has slipped in the "neutral zone" below 6:
Tezos is to Ethereum, what Netflix is to Blockbuster.

— Panama Crypto ⚡ (@Panama_TJ) May 7, 2019
Tezos is the programmable money Ethereum wanted to be. https://t.co/dlVGJdTyJl

— Jacques Marron⚡️ (@jacquesmarron) May 5, 2019
Which looks more like a #Blockchain ?#eos #Tezos $xtz #이오스 #테조스 #블록체인 pic.twitter.com/Qs1Gwr85ff

— Tezos Korea (@Tezos_Korea) May 6, 2019
I want $XTZ to absolutely shit the bed here and collapse through support for purely selfish reasons and that is that I stupidly missed every opportunity so far to actually buy some. #Crypto gods, hear my prayers, collapse Tezos to a reasonable entry for this foolish trader 🙌 pic.twitter.com/QNxdcImDTl

— King Mo₿ (@Crypto_Club_G) May 9, 2019
Latest News
Pierre Alexandre
05/22/2019

EOS is currently one of the largest crypto assets platform to build and deploy decentralized application (DApps). O...

Pierre Alexandre
05/21/2019

Litecoin continues to remain as one of the most the popular choice for investors among the altcoin market. The cryp...

Pierre Alexandre
05/18/2019

After months of work building the platform, gathering feedback and learning from our beloved users and partners, we...
We had the pleasure to talk with Daniel Jeffries, a successful engineer, blogger, podcaster and Science Fiction wri...

Pierre Alexandre
05/21/2019

Here are the complete details of Bitcoin's last week performance, the headwinds causing volatility, the marke...

Pierre Alexandre
05/16/2019

Just when Bitcoin has been calling the shots in the crypto market rally, its immediate competitor and the world&rsq...