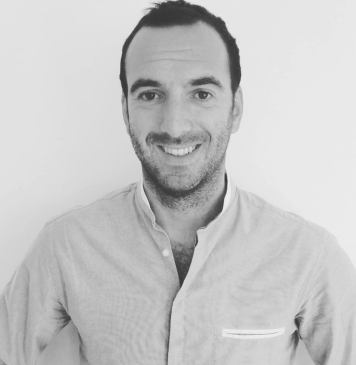 The Tezos community has been impressed by the recent developments around the smart contract platform. The cryptocurrency, which was developed to boost on-chain governance, was recently mentioned as a strong competitor of Ethereum by the Winklevoss twins, while it is also getting ready for an upcoming Athens upgrade.
Elevated Returns to host STO on Tezos
Earlier this month, a real estate portfolio managed by Stephane de Baets, Elevated Returns, revealed that it is currently working on launching a security token offering on the Tezos platform. The company stated that roughly USD 1 billion worth of property tokens would be made available for interested investors very soon.
"There are blockchain protocols which are very good for fast transaction, and there are blockchain protocol which are extremely good for smart contracts, security and administration. That's what Tezos is."

- President of Elevated Returns, Stephane De Baets, at DS Summit 2019 pic.twitter.com/Lyjo2fdWuz

— Tezos Southeast Asia (@AsiaTezos) March 11, 2019
De Baets previously made use of the Ethereum platform to tokenize a resort in Colorado, but the entrepreneur is now set to switch allegiances and move to Tezos. He stated that he considers Tezos-based token platform as currently the best. They are currently working on a number of high-profile deals, and Tezos's high technology platform would help them achieve their goals.
Winklevoss twins consider Tezos one of Ethereum's competitors
So first we have Winklevoss twins talk about Tezos as a key Ethereum competitor, then we have Tim Draper giving a great shoutout to Tezos $xtz #Tezos. here: https://t.co/DBOyC8n2DJ

— The H4LF 50UL ꜩ (@The_H4LF_50UL) March 11, 2019
The Winklevoss twins, the owners of Gemini cryptocurrency exchange, recently praised Tezos as one of the cryptocurrencies to compete against Ethereum. At a recent conference, the twins stated that "The next few months will be particularly fruitful for the cryptocurrency market with a lot of developments coming in. There are many with good projects with Ethereum [ETH] competitors like Tezos and ZCash." The Winklevoss twins are very popular in the cryptocurrency sector, and a compliment from them could boost the confidence of the Tezos community.
Athens upgrade almost here
The development team at Tezos introduced the initial self-amendment proposals last week as they prepare for the upcoming Athens upgrade on the network. The plans were submitted by the teams at Tezos research and Nomadic Labs.
Here are the main features of Tezos Athens Proposals. Stay tuned! pic.twitter.com/muvKPP4t0X

— tezocracy (@tezocracy) March 11, 2019
The first amendments were conservative and focused on maintenance. For Athens A, it is expected to decrease the amount of XTZ coins required to validate Tezos blocks from 10,000 to 8,000, a move that is also likely to increase the gas limit of the protocol. On the other hand, Athens B amendment increased the gas limit of the protocol while leaving the coin size at 8,000 XTZ.
According to Nomadic Labs, the amendment processes might lead to the successful migration from the current Alpha protocol to Athens within three months.
Coinbase hires Tezos's Luke Youngblood
US-based cryptocurrency exchange Coinbase recent hired Luke Youngblood, one of the top developers of Tezos's staking model. Youngblood was previously working at Amazon Web Service (AWS) before joining Tezos and is now set to join Coinbase. Youngblood is expected to play a crucial role in rolling out governance and staking infrastructure to Coinbase's Custody product.
Recent developments led to the price surge
In 2014, before the Tezos paper came out, almost no one was talking about governance of cryptocurrencies. Today, there isn't a single project that doesn't discuss its own plans for governance. I am proud that Tezos led the way here. But what is governance, and why do we need it?

— Arthur B. 🚀 (@ArthurB) March 9, 2019
That's true, Tezos is taking a different approach to governance of its Empire than Ethereum. Ethereum is currently being governed largely as a technocracy with a slight hint of symbolic monarchy (@VitalikButerin). https://t.co/XSlw9P0Ddp

— Sunny Aggarwal (@sunnya97) March 9, 2019
The latest events led to an increase in the price of Tezos's XTZ coin. At press time, the cryptocurrency is up by 5.44% against the USD and currently trading around the $0.45 mark. The total market cap has also gone up from $257 million yesterday to now stand at $274 million.
Sign up for free to Predicoin and explore our crypto data analytics and sentiment indicators for Tezos.
Latest News
Pierre Alexandre
05/22/2019

EOS is currently one of the largest crypto assets platform to build and deploy decentralized application (DApps). O...

Pierre Alexandre
05/21/2019

Litecoin continues to remain as one of the most the popular choice for investors among the altcoin market. The cryp...

Pierre Alexandre
05/18/2019

After months of work building the platform, gathering feedback and learning from our beloved users and partners, we...
We had the pleasure to talk with Daniel Jeffries, a successful engineer, blogger, podcaster and Science Fiction wri...

Pierre Alexandre
05/21/2019

Here are the complete details of Bitcoin's last week performance, the headwinds causing volatility, the marke...

Pierre Alexandre
05/16/2019

Just when Bitcoin has been calling the shots in the crypto market rally, its immediate competitor and the world&rsq...