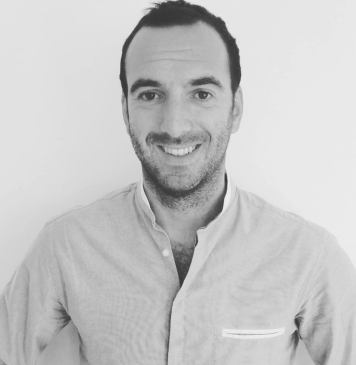 We clearly see a strong negative sentiment growing in news and social media
mentioning Bitcoin Cash, which peaks during the fork (Predicoin charts)

On Thursday November 15th, Bitcoin Cash underwent a hard fork, giving birth to two new cryptocurrencies: Bitcoin ABC and Bitcoin SV.
A hard fork occurs when a blockchain community doesn't agree on the roadmap, whether it be higher-level strategy or technical details, and then the community decides to split the blockchain. In this case, a new instance of the blockchain is created, creating a new cryptocurrency. Previous hard forks include Bitcoin Cash or Ethereum Classic.
The Bitcoin Cash community supports an alternative to Bitcoin but now has their own internal conflict. Disagreements on the roadmap and strategy has led to two clans opposing to each other: Bitcoin SV supporters VS Bitcoin ABC supporters.
The split reached a critical point when Bitcoin ABC supporter, Roger Ver, revealed the content of an email in which Craig Wright, the leader of Bitcoin SV, says:
"Side with ABC, you hate bitcoin, you are my enemy. You have f–king no idea what that means. You Will. I AM Satoshi. Have a nice life. You will now discover me when pissed off. And, no. You Could have had proof. Your choice. F–k you."
Craig Wright is a 48-year-old Australian millionaire, who got famous in the crypto ecosystem after pretending in 2016 to be Satoshi Nakamoto, the mysterious Bitcoin creator.

Craig Wright is now leading the offensive in the Bitcoin Cash community. He claims to be the Bitcoin inventor Satoshi Nakamoto, which is why he gave the name "SV" to his currency, standing for "Satoshi's Vision". However, he has never been able to prove his claims that he is the real Satoshi, earning him the nickname "Faketoshi". Wright remains nevertheless a powerful influencer in the crypto ecosystem. His fortune is estimated at several billion dollars. Wright counts on the support of Calvin Ayre, Coingeek CEO, who is a cryptocurrency mining giant. They both defend the Bitcoin Cash update to "Bitcoin SV".
Standing on the other side is Bitcoin ABC, which is supported by Jihan Wu, the Bitmain company leader. Bitmain is another mining giant, but also the world's leading manufacturer of ASIC miners.
Close to Jihan Wu is Roger Ver, former Bitcoin advocate nicknamed "Bitcoin Jesus" due to his constant Bitcoin evangelism. Ver split from Bitcoin to support Bitcoin Cash in 2017, and now backs Bitcoin ABC. His fortune is estimated to be hundreds of millions of dollars. Bitcoin Cash has once again been at the center of an ongoing controversy in the cryptocurrency ecosystem, the "hash war." The Bitcoin Cash battle is a war of blockchain miners: Wright threatens to use overwhelming computing power to destroy Bitcoin ABC network. He also threatened independent miners that might interfere in the battle.
Calvin Ayre recently is accusing Bitcoin ABC of "cheating" to become the dominant blockchain in the hash war. According to the businessman's explanations, several mining pools for Bitcoin mining have allocated some of their computing power to the new Bitcoin ABC project. Roger Ver supported them, and this strategy was successful and allowed the network to get several blocks ahead of Bitcoin SV.
Calvin Ayre was still not discouraged by this situation, saying that the maximum bitcoin SV block size (which is around 128 MB) gives it an automatic edge over its competitor. Be that as it may, for the moment Bitcoin Cash enthusiasts are wondering if Bitcoin SV or Bitcoin ABC will ever return to similar prices as Bitcoin Cash pre-fork. This fight also comes during an overall cryptomarket downturn, adding to the price instability.
-
Hey, we've just released our cryptocurrency data analytics platform, try out Predicoin now!
To all BTC miners...

If you switch to mine BCH, we may need to fund this with BTC, if we do, we sell for USD and, well... we think BTC market has no room... it tanks.

Think about it. We will sell A Lot!

Consider that....
And, have a nice day

(BTC to 1000 does not phase me) pic.twitter.com/oUScEahtWc

— Dr Craig S Wright (@ProfFaustus) November 14, 2018
Latest News
Pierre Alexandre
05/22/2019

EOS is currently one of the largest crypto assets platform to build and deploy decentralized application (DApps). O...

Pierre Alexandre
05/21/2019

Litecoin continues to remain as one of the most the popular choice for investors among the altcoin market. The cryp...

Pierre Alexandre
05/18/2019

After months of work building the platform, gathering feedback and learning from our beloved users and partners, we...
We had the pleasure to talk with Daniel Jeffries, a successful engineer, blogger, podcaster and Science Fiction wri...

Pierre Alexandre
05/21/2019

Here are the complete details of Bitcoin's last week performance, the headwinds causing volatility, the marke...

Pierre Alexandre
05/16/2019

Just when Bitcoin has been calling the shots in the crypto market rally, its immediate competitor and the world&rsq...