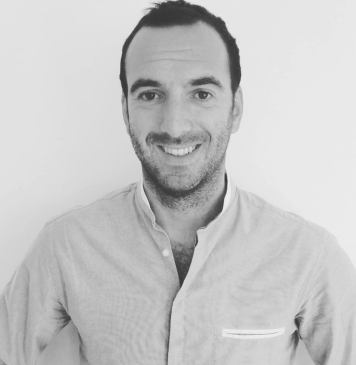 On Thursday, May 9, the U.S. regulatory body FinCEN - Financial Crimes Enforcement Network - has issued new guidance applicable to 'Certain Business Models Involving Convertible Virtual Currencies (CVC)'.
The new guidelines consist of policies of financial regulations involving the Decentralized Applications (DApps) which may qualify to be money transmitters, in certain cases, under the U.S. law.
FinCEN, the enforcement branch of the U.S. Department of Treasury, looks after issues relating to money-laundering.
The new guidance outlines the role of different individuals, companies, and platforms within the crypto sector that may be categorized as money transmitters under the U.S. Bank Secretary Act. If any company or platform is recognized as a money transmitter under the FinCEN rules, it has to mandatorily follow the know-your-customer (KYC) and federal AML regulations.
The latest guidance from FinCEN comes as a response to the questions raised by regulators, law enforcement, and financial institutions with regards to businesses dealing CVCs. FinCEN notes that the new guidance doesn't establish any new regulatory expectation. Instead, it is a consolidation of all the previous documents issued over the last few years.
Identifying DApps Which Are Money Transmitters
I mean it's cool that FinCEN said DApp but is it a surprise that if you don't engage in money transmission you're not engaging in money transmission but if you do engage in money transmission you're engaging in money transmission? pic.twitter.com/iggQV8bUXg

— Palley (@stephendpalley) May 10, 2019
The regulator notes that DApps which "accept and transmit value, regardless of whether they operate for profit" will be treated with the same regulatory considerations as other money transmitting platforms. Thus a DApp which "accept[s] and transmit[s] value," shall be qualified as money transmitter.
The regulator says: "Accordingly, when DApps perform money transmission, the definition of money transmitter will apply to the DApp, the owners/operators of the DApp, or both."
Furthermore, FinCEN also notes that users, investors or operators of a DApp who use it to transfer funds will be identified themselves as money transmitters thereby falling under their regulatory jurisdiction. On the other hand, the DApp developers won't qualify as money transmitters unless and until the DApp is under use.
Besides talking about DApps, the FinCEN guideline also talks about other cryptocurrency payments processors such as wallets and decentralized exchanges (DEXs).
It states that "non-hosted" wallets wherein users have complete control over their funds won't be classified as money transmitters. However, hosted online wallets that hold users' private keys won't be exempted from it.
Similarly, decentralized exchanges (DEXs) that only match buyers and sellers but don't have access to the cryptocurrencies during their transmission, won't be classified as money transmitters. However, payment processing platforms converting crypto-to-fiat and vice versa won't get this exemption.
Sigal Mandelker, Under Secretary of the Treasury for Terrorism and Financial Intelligence, notes that the U.S. Treasury is committed to keeping bad actors away from exploiting the use of cryptocurrencies for money laundering, and other illicit activities.
Mandelker said: "The comprehensive advisory FinCEN issued today highlights the risks associated with darknet marketplaces, peer-to-peer exchanges, unregistered money services businesses, and CVC kiosks and identifies typologies and red flags to help the virtual currency industry protect its businesses from exploitation."
Some interesting Crypto twitter's reactions to the report:
Instead of a tweet storm about the FinCEN crypto guidance, I downloaded and annotated the entire thing.

For those who actually would like to read the document, but may need some help in figuring out exactly which sentences/ sections matter. DL here :)https://t.co/mfZjxJuW3x

— Katherine Wu (@katherineykwu) May 9, 2019
Reading the new FinCEN guidance. Mark this prediction in your calendars: The same investors and crypto lawyers who desperately wanted utility tokens to never be securities are going to be begging for them to be securities so that they can avoid being money. 😂

— Gabriel Shapiro (@lex_node) May 9, 2019
1/ 🚨🚨🚨 Today, the US Treasury published MASSIVE new guidance on crypto regulation. It has *major* implications for wallets, exchanges, ICO issuers, dApps, DEXes... OH MY 🚨🚨🚨 (um I'm gonna tweet about it)

— Marco Santori (@msantoriESQ) May 9, 2019
Average every day users of lightning network should be exempt from the FinCEN rules.

Using lightning network for purchases, as a hobbyist (not for profit) seems to fit under the exemptions section.

Don't believe all the bcash FUD.

(I'm not a lawyer) pic.twitter.com/S26bBYUCUC

— Brad Mills [🔑] (@bradmillscan) May 10, 2019
FinCEN comes out swinging, and confirms that Bitcoin, Monero, and others are safe in developing and deploying cryptocurrency software. https://t.co/IC1BhVlifG

— Riccardo Spagni (@fluffypony) May 9, 2019
Latest News
Pierre Alexandre
05/22/2019

EOS is currently one of the largest crypto assets platform to build and deploy decentralized application (DApps). O...

Pierre Alexandre
05/21/2019

Litecoin continues to remain as one of the most the popular choice for investors among the altcoin market. The cryp...

Pierre Alexandre
05/18/2019

After months of work building the platform, gathering feedback and learning from our beloved users and partners, we...
We had the pleasure to talk with Daniel Jeffries, a successful engineer, blogger, podcaster and Science Fiction wri...

Pierre Alexandre
05/21/2019

Here are the complete details of Bitcoin's last week performance, the headwinds causing volatility, the marke...

Pierre Alexandre
05/16/2019

Just when Bitcoin has been calling the shots in the crypto market rally, its immediate competitor and the world&rsq...