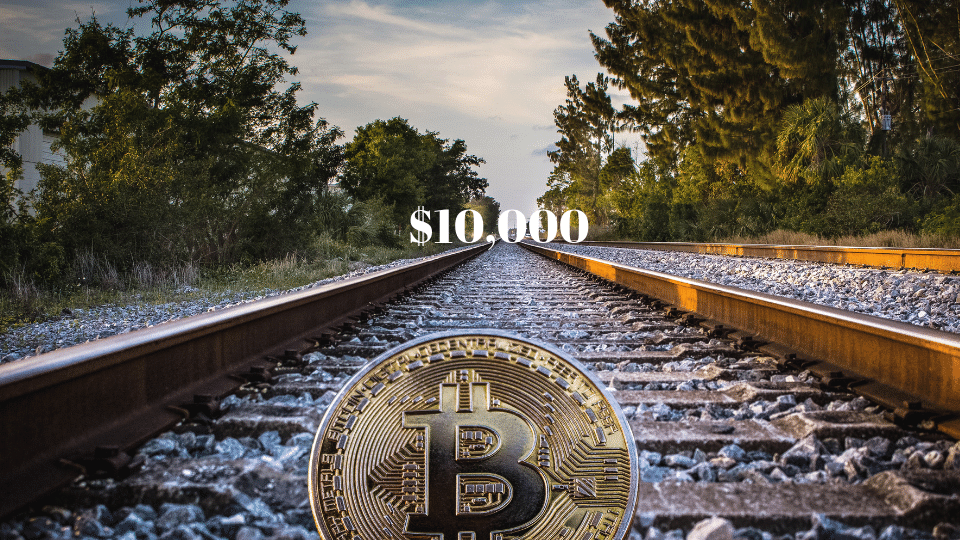 Several crypto experts and analysts have said that Bitcoin is poised to scale new and unprecedented heights once it crosses the crucial $10000 levels.
Summary
1. Bitcoin Unfazed by Libra's Entry
2. Bitcoin Expected to Trigger A Massive Price Rally Above $10,000
3. Institutional Money Rain Could Drive Further Rally
4. Bitcoin Sentscore Charts By Omenics
1. Bitcoin Unfazed by Libra's Entry
On Tuesday, June 18, Facebook took the crypto markets by storm after announcing its native cryptocurrency Libra. Poised to change the framework of the global financial system, Libra created a lot of buzz with several crypto experts claiming that it could be a potential altcoin-killer upon its release. Moreover, with Libra having the backing of the social media behemoth, it's bound to create some ripples in the market.
However, the launch of Libra couldn't deter the confidence of Bitcoin investors. Rock solid as they remain, Bitcoin continues to consolidate around $9200 levels after hitting its 2019-high earlier this week in a massive price rally.
Although Facebook has made an attempt to establish a decentralized framework for the Libra Blockchain, the fact that it will still be governed by a handful of centralized organizations which are most likely to act towards their benefits. Bitcoin, on the other hand, continues to maintain its core ethos of absolute decentralization.
On the other hand, crypto analysts and investors have turned bullish for Bitcoin citing strong technical and fundamental build-up for the cryptocurrency. While some experts have put modest targets for the cryptocurrency others are heavily bullish giving some monumental targets ahead.
2. Bitcoin Expected to Trigger A Massive Price Rally Above $10,000
Bitcoin investors are currently eyeing for its immediate next target of $10,000. However, experts and analyst from the crypto sphere say that once Bitcoin breaks these levels, it will trigger a massive rally northwards with no looking back.
Co-founder of Gemini crypto exchange Tyler Winklevoss recently stated that Bitcoin will straight away head towards $15,000 levels once it breaks $10k.
If bitcoin breaks 10k, you can bet it's going to break 15k...👍🏻🚀

— Tyler Winklevoss (@tylerwinklevoss) June 19, 2019
On the other hand, founder of Fundstrat Global Advisors - Thomas Lee - expects a FOMO to kick-in post the $10k levels with further 200% to 400% price rally for the world's largest cryptocurrency. Speaking to Chepicap at the CryptoCompare Digital Asset Summit 2019 in London, Lee said:
"To be more clear, we looked at past fear of missing out (FOMO) periods; so when does bitcoin trade within 3% of its historical price levels and that was roughly $10,000 for bitcoin. And looking at the past bull cycles, once you breach that FOMO level, bitcoin typically rallies [200%] to 400%."
Speaking on the launch of Libra, Lee said that Bitcoin becomes more of a reserve currency now and so more investors will rush to have it in their portfolio for a long time.
#Bitcoin is blasting higher, and @fundstrat's Tom Lee tells @seemacnbc that it could hit new highs very soon $BTC pic.twitter.com/IWB2ImsJS8

— CNBC Futures Now (@CNBCFuturesNow) June 18, 2019
Besides, Lee also lists several other reasons for Bitcoin to climb northwards.
In a period where:
—political tensions escalate between US and China,
—global equity markets fall sharply
—VIX largest spike in many months
—global yield curves flatten/invert#bitcoin has RISEN and >$6,000

Crypto showing its value as an uncorrelated asset.

— Thomas Lee (@fundstrat) May 9, 2019
While this is not enough, a notable Twitter crypto handle Galaxy notes that the candle set-up for this week is similar to the one in 2017 which was followed by a 570% jump in the price. If we are to go with the similar jump now Bitcoin can touch $62,000 in just over the next four months.
Year 2017 had a similar weekly candle set-up as the one today, which was followed by a 570% price increase over the next 147 days.

Another similar price increase puts BTC price at ≈$62K by the end of October 2019. #bitcoin $BTC pic.twitter.com/M7NkHthY2M

— Galaxy (@galaxyBTC) June 17, 2019
3. Institutional Money Rain Could Drive Further Rally
According to investment firm Grayscale, more and more institutions, especially hedge funds are lining up to grab the Bitcoin pie. Just in the first quarter of 2019, Grayscale saw a massive $24 million cash inflows into its cryptocurrency investment products. In its Digital Asset Investment report published recently, Grayscale notes:
"Grayscale experienced a 42% uptick in product inflows quarter-over-quarter, from $30.1 million in 4Q18 to $42.7 million in 1Q19. Notably, hedge funds ramped up their investments substantially, from less than $1 million in 4Q18 to approximately $24 million in 1Q19."
Besides, after the CBOE announced the closure of its Bitcoin Futures contracts, the CME exchange witnessed a massive surge.
CME Bitcoin futures (BTC) shows growing signs of institutional interest. BTC open interest rose by a record 643 contracts in a single day, establishing a new all-time high of 5,311 contracts on June 17 (26,555 equivalent bitcoin; ~$250M notional). https://t.co/I6A3jD6Iq3 pic.twitter.com/ljz6EbvK79

— CMEGroup (@CMEGroup) June 18, 2019
ICE's Bakkt has announced that it will start testing of its Bitcoin futures contracts next month onwards. This is likely to bring more institutional adoption of Bitcoin taking its price much higher.
4. Bitcoin Sentscore Charts by Omenics
The news sentiment indicator since November 2018 shows a massive surge as the chart covers a wide range moving from the negative region below 4, to now into the "positive" region above 7.
Similarly, the technical chart from February until now shows a wide swing from the "very bearish" zone to now into the "very bullish" zone above 7.5 indicating strong bullish momentum:
Bitcoin is lurking in the dark 🔥🔥🔥 pic.twitter.com/8QyZmdQ67n

— Boxmining (@boxmining) June 19, 2019
---