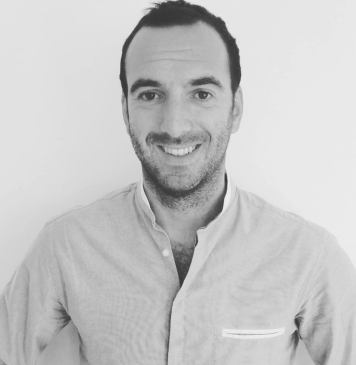 BMW, and DNV GL to Participate in VeChain's Upcoming Summit
VeChain's upcoming summit is expected to be massive as companies such as BMW and DNV GL have declared an interest in the event. The summit is set to take place in April, and the crypto community is already looking forward to it.
What is VeChain?
Singaporean-based VeChain is a blockchain platform that is designed to help ease and boost everyday business operations and help companies keep track of their numerous procedures and products.
The VeChain blockchain provides all the necessary information attached to a product and its processes to the stakeholders, thereby creating a more transparent market. By taking advantage of the blockchain technology, the company is aiming to develop a trust-free and distributed business ecosystem, which would be self-reliant and scalable.
To effectively boost its services, VeChain utilizes Radio Frequency Identification (RFID) tags and sensors, which ensures that vital information on the network are broadcasted and can be accessed in real-time by relevant parties.
According the development team, VeChain hopes to connect blockchain tech to real-world operations by providing companies with a detailed governance structure, a robust economic model, and advanced internet of things (IoT) integration.
If it wasn't obvious already, @vechainofficial's digital solutions couldn't be more aligned with the needs of modern society, especially with regards to China and the direction the national government is headed. Luckily, @DNVGL figured that out years ago.https://t.co/V2ZUleQxUC

— Ben Yorke | vechain101.com (@BenYorke) March 13, 2019
CryptoLiveLeak has just released an interview of Jason Rockwood, VeChain US Country Manager, during the MIT Bitcoin Expo:
VeChain Supply Chain Demo | MIT Bitcoin Expo Interview with @jasonrockwood

Watch to Learn more about @vechainofficial and Enterprise Adoption 👇

🚀Video Here: https://t.co/9rZFQndFt7#VeChain #VeFam #VET $VET #Blockchain #CreatingValuableTXs #MITBitcoinExpo #MITBitcoinExpo2019

— CryptoLiveLeak (@CryptoLiveLeak) March 13, 2019
VeChain's 2019 Summit to host prominent participants
VeChain has announced that its 2019 summit will take place on April 2019 in San Francisco, and it is expecting big companies to participate in the event. In their press release, the organization stated that the summit would offer participants a substantial opportunity to boost their network and interact with other companies in the blockchain space.
VeChain assured participants that they would be able to learn how to gain full value from the blockchain technology sector while keeping up to date with the latest industry news and products.
The summit discussion will center on the possible ways to develop significant transactions on their VeChainThor network, a topic that has attracted the interest of ring developers, startups, executives, venture capitalists, and academic professionals. The event will also have other activities for attendees to be a part of, such as how to create applications on the VeChainThor network.
The event will also host some notable speakers such as Cihan Albay, an authority figure at IT Tech Office, Luca Crisciotti, the chief executive officer of DNV GL Business Assurance, Don Boneh, a professor of Computer Science and Electrical Engineering at Stanford University. A few more prominent speakers are expected to attend the event on behalf of Ocean Ex, Plair, and BMW.
The announcement of the summit has led to VeChain token (VET) recording some gains over the past few days. On March 11, the cryptocurrency was trading at $0.0045 but is now at the time of writing this article trading close to the $0.0051 mark.
$VET Looks ready. Powerful break through key resistance on big volume. A steady bleed down hasn't left much resistance overhead. These kind of setups usually go well once they're moving.#VET #VeChain #altseason #crypto pic.twitter.com/2FhsdQI4Ei

— Godfather (@GodfatherCrypto) March 13, 2019
VeChainThor for enterprises now available on AWS
Last month, VeChain announced that it is introducing a one-click solution on AWS, with the aim of allowing enterprises to deploy quick, secure, and compliant blockchain-based apps. VeChain's BaaS (Blockchain as a Service) will make it easier for businesses to use blockchain technology to support their operations and activities.
$VET testnet on fire with over 3m $VTHO burned in the last two days.

Oh wait, I mean Mainnet. I forgot #Vechain has working products, Dapp's, partnerships and real world use cases.

Silly me 😛 pic.twitter.com/HjXfUtnImR

— Crypto Partridge (@JamesColledge1) March 13, 2019
What a day! 1.4 Million of #VTHO burned in a single day! #VET #VeChain #MyStory

What's even more exciting is that this is just the beginning. pic.twitter.com/9yySLoLa8u

— Buy & Hold 100Crypto (@Buyanhold100) March 13, 2019
That's exactly what #CreatingValuableTXs is from #MyStory. I have people everyday asking round how they can get fine Italian wines with MyStory. Imagine how VeChain would be when we have 1000 more MyStory like applications. pic.twitter.com/KiHBwXtXyt

— Sunny LU, VeChain (@sunshinelu24) March 13, 2019
Our Sentscore (general sentiment indicator) for VeChain has increased by 51% in the last month
Sign up to Predicoin and explore our insights and market sentiment indicators for VeChain (VET)
Latest News
Pierre Alexandre
05/22/2019

EOS is currently one of the largest crypto assets platform to build and deploy decentralized application (DApps). O...

Pierre Alexandre
05/21/2019

Litecoin continues to remain as one of the most the popular choice for investors among the altcoin market. The cryp...

Pierre Alexandre
05/18/2019

After months of work building the platform, gathering feedback and learning from our beloved users and partners, we...
We had the pleasure to talk with Daniel Jeffries, a successful engineer, blogger, podcaster and Science Fiction wri...

Pierre Alexandre
05/21/2019

Here are the complete details of Bitcoin's last week performance, the headwinds causing volatility, the marke...

Pierre Alexandre
05/16/2019

Just when Bitcoin has been calling the shots in the crypto market rally, its immediate competitor and the world&rsq...