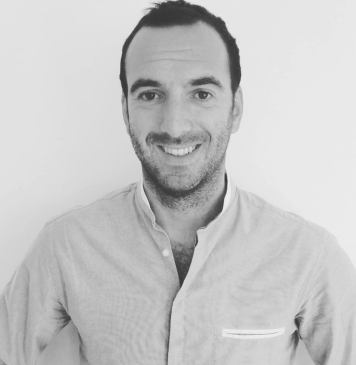 Blockchains and Bitcoin
The blockchain combines concepts from information technology, distributed systems, and cryptography, to create a secure ledger. The first (and by far) most common use of a blockchain is to serve as a digitally distributed ledger for cryptocurrencies.
Blockchains act as databases where a history of cryptocurrency transactions are stored.
A blockchain is well suited to act as a database for sensitive transaction data because of its security, which comes in part from being a distributed network.
Being distributed means that blockchains are decentralized — shared by different users without central intermediates or points-of-failure. This decentralized structure helps to allow the safety of funds, while remaining open and transparent.
What is Bitcoin?
In 2009, Satoshi Nakamoto described the blockchain as a strategy to help secure the first cryptocurrency, Bitcoin.
Bitcoin is digital cash or digital gold, and is used in transactions of value.
A series of Bitcoin transactions is called a "block", and the blockchain consists of all the transactions.
Since its inception, Bitcoin has proven itself as a new monetary system—transferring over 500 million USD daily during 2018.
Bitcoin's design is public and open-source, no single entity controls or manages its operation. Governance of the Bitcoin blockchain is collectively achieved by all participants in the Bitcoin network.
In order to add a block onto the blockchain, approval of the whole bitcoin network is required.
This characteristic is often referred to as the proof of work consensus algorithm, which plays the most significant role in securing the Bitcoin blockchain. No single user has the ability to modify transaction data on the blockchain, which means that nobody has successfully compromised the bitcoin network yet, and likely never will.
Due to the open and distributed nature of the bitcoin blockchain, people can see every transaction and wallet value, but each individuals' bitcoins are safe.
The term bitcoin can designate a currency (Bitcoin), a distributed network (the bitcoin network), and a technology (blockchain).
Bitcoin draws its strengths as a currency from integrating a distributed network, the blockchain, and cryptography.
Bitcoin has inspired the formation of many more cryptocurrencies, or altcoins, that have adopted the blockchain as their digital ledger.
-
Hey, we've just released our cryptocurrency analytics platform, try out Predicoin now!
Latest News
Pierre Alexandre
05/22/2019

EOS is currently one of the largest crypto assets platform to build and deploy decentralized application (DApps). O...

Pierre Alexandre
05/21/2019

Litecoin continues to remain as one of the most the popular choice for investors among the altcoin market. The cryp...

Pierre Alexandre
05/18/2019

After months of work building the platform, gathering feedback and learning from our beloved users and partners, we...
We had the pleasure to talk with Daniel Jeffries, a successful engineer, blogger, podcaster and Science Fiction wri...

Pierre Alexandre
05/21/2019

Here are the complete details of Bitcoin's last week performance, the headwinds causing volatility, the marke...

Pierre Alexandre
05/16/2019

Just when Bitcoin has been calling the shots in the crypto market rally, its immediate competitor and the world&rsq...