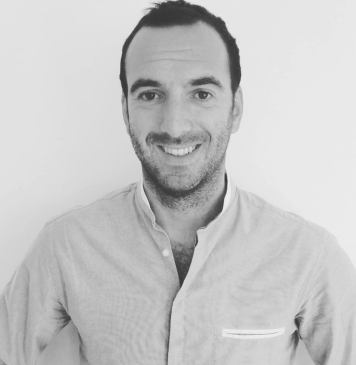 What is an ICO?
Initial Coin Offerings (ICOs) are a fundraising method where investors are issued digital assets, or cryptocurrencies, during the early phases of startup projects. It helps to think of ICOs as a blend of an IPO (Initial Public Offering) and Crowdfunding.
We'll talk about the the details of ICOs and Crowdfunding before discussing ICOs. Companies use IPOs to raise capital by selling company-held shares to investors. After going through an IPO, the company is considered public, and investors can trade company shares on traditional stock markets for potential profits.
Crowdfunding describes when a large amount of people all contribute a small amount of money to support a common venture. In exchange for your crowdfunding investment, you might receive a small portion of the company or perhaps one of the company's first retail items. Crowdfunding is often facilitated through different platforms on the web, and generally anyone can participate.
This is one aspect where crowdfunding and IPOs diverge — IPOs are often financially regulated, limiting who can participate.

Enter ICOs, where startups mint and distribute their own cryptocurrencies to the public.
Opposed to IPOs where one invests fiat currency (USD or Euros), ICO investors typically participate by sending Bitcoin or Ethereum to a startup's provided cryptocurrency address.
The startup returns specialized coins or tokens to the investor, who is free to use or trade the coins as they wish.
ICOs keep increasing in popularity, the first ICO happened just 5 years ago in 2013, but in 2017 ICOs have raised $5.6 billion.
What is a token?
Tokens are a type of cryptocurrency, and sometimes an ICO will be referred to as a token sale. The terms coin and token are often used interchangeably, but tokens represent a cryptocurrency that has been built on top of another blockchain.
Currently, Ethereum is the most popular token platform with over 500 tokens.
Tokens can have diverse utilities such as: acting as an application's native currency, accessing a service, voting in a community, or trading against other altcoins.
If the investor misses the ICO, he/she buys tokens by trading on cryptocurrency exchanges where the price is based on supply and demand of the market.
ICOs represent a risky stage of investment, since the startup is usually in its early stages and may not even have a minimum viable product. This leads to speculative markets where prices for tokens can vary wildly in price.
But an ICO allows the project founders to bypass traditional venture capital systems. Many projects have been able to raise considerable amounts of capital — over 100 million USD — which they couldn't have done through traditional fundraising.
Latest News
Pierre Alexandre
05/22/2019

EOS is currently one of the largest crypto assets platform to build and deploy decentralized application (DApps). O...

Pierre Alexandre
05/21/2019

Litecoin continues to remain as one of the most the popular choice for investors among the altcoin market. The cryp...

Pierre Alexandre
05/18/2019

After months of work building the platform, gathering feedback and learning from our beloved users and partners, we...
We had the pleasure to talk with Daniel Jeffries, a successful engineer, blogger, podcaster and Science Fiction wri...

Pierre Alexandre
05/21/2019

Here are the complete details of Bitcoin's last week performance, the headwinds causing volatility, the marke...

Pierre Alexandre
05/16/2019

Just when Bitcoin has been calling the shots in the crypto market rally, its immediate competitor and the world&rsq...