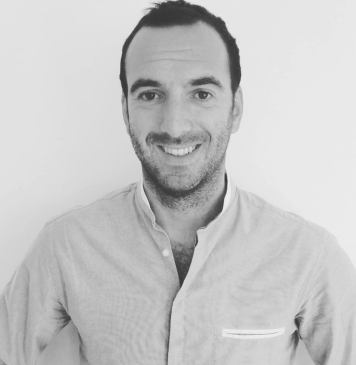 Unlike trading the stock market or Forex market, the cryptocurrency market is a more open, worldwide market where discussions are mostly public and easily accessible.
Every day, thousands to millions of conversations focusing on cryptocurrencies take place across multiple platforms. Reddit, Twitter and Telegram are platforms that facilitate these discussions between crypto traders and enthusiasts.
Several studies from top universities have shown that there are correlations between the volume and sentiment of discussions on social platforms, and the price action of cryptocurrencies.
It is therefore strategic for a trader to follow these conversations and understand the feeling of the crypto market.

But in the face of such an overwhelming amount of data in the form of articles, tweets and blog posts, crypto traders must spend one of their most valuable assets - time - to constantly keep up with market sentiment. This involves spending time reading content, gauging community sentiment and developing personal opinions towards hundreds of cryptocurrencies.
Psychology and emotions on the cryptomarket:
In trading, psychology is a key concept which is often underestimated. It is critical to detect the feelings surrounding a particular market and get the global sentiment.
In cryptocurrencies, market psychology is certainly one of the most important factors to study. Since the discussions about cryptocurrencies are happening online, there is tremendous value in data mining from Twitter, Reddit and other social platforms to detect patterns and relevant insights.

To stay up-to-date with the evolving cryptocurrency market, crypto traders need to monitor and analyze data in real time, so that they can detect trends and hopefully anticipate market shifts. The analysis of web and social media conversations brings a lot of value to better understanding the perception of a cryptocurrency, the specific expectations of the public and the emerging changes in market trends.
But simply analyzing conversations of every Internet user is not enough: you have to track cryptocurrency influencers, specialized media, researchers, journalists and experts to detect emerging trends.
This type of analysis also involves solving several points: knowing where these conversations occur, detecting the insights and trends within these conversations, and analyzing the output data. This output data is so large and complex that automated AI/ML models will be best suited to find patterns and trends.
Predicoin solves this problem by tracking social media to provide insights on the crypto market and detecting market sentiment through:

the latest content from crypto news sites.

Twitter and Reddit posts from thousands of crypto influencers

macro and micro economics/fundamentals of a coin (team, developers, etc.)

technical indicators on a coin's price

popularity and trending characteristics of a coi
Crypto traders need as much information as possible about the crypto market. By tracking and understanding the crypto market sentiment and crypto traders emotions, traders can utilize another layer of information when developing their trading strategy.

Since sentiment analysis of online content boils down to a big data analytics problem, Predicoin tools wills crypto traders derive insight from the market, and save a lot of time doing so. Crypto traders will get insight to the macro and micro trends from each cryptocurrency and be able to stay up-to-date on the market sentiment.
Latest News
Pierre Alexandre
05/22/2019

EOS is currently one of the largest crypto assets platform to build and deploy decentralized application (DApps). O...

Pierre Alexandre
05/21/2019

Litecoin continues to remain as one of the most the popular choice for investors among the altcoin market. The cryp...

Pierre Alexandre
05/18/2019

After months of work building the platform, gathering feedback and learning from our beloved users and partners, we...
We had the pleasure to talk with Daniel Jeffries, a successful engineer, blogger, podcaster and Science Fiction wri...

Pierre Alexandre
05/21/2019

Here are the complete details of Bitcoin's last week performance, the headwinds causing volatility, the marke...

Pierre Alexandre
05/16/2019

Just when Bitcoin has been calling the shots in the crypto market rally, its immediate competitor and the world&rsq...